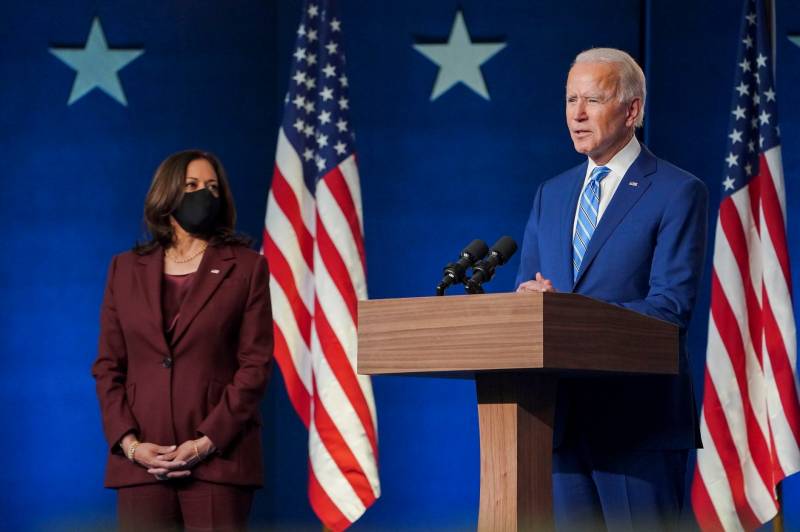 The Swedish press released material on the first steps of Joe Biden as the 46th President of the United States. In particular, the direction of activity related to Russia is considered.
Swedish observer Mikael Vinyarski first of all draws attention to the fact that Joe Biden, as one of the first decisions as head of the American state, decided to extend the START-3 Treaty for five years. According to the Swedish journalist, hardly anyone expected from Biden that relations with Russia would get warmer, but nevertheless, one of the first decrees signed in the presidency was a decree that, to a certain extent, detentes relations with Moscow.
Mikael Vinyarski writes that the signing of the decree extending START-3 for a five-year period in this case should be perceived as "pragmatism in relations between Washington and Moscow." It was noted that the countries, which in recent years have been acting as outright opponents, still find common ground.
As confirmation of these words, the Swedish observer points to the joint work of Russian and American representatives in terms of extending the term of the "missile treaty".
The Swedish press notes that Russia expects a tougher policy from Biden than the one that was under Trump. At the same time, Vinyarski adds:
But during his tenure in power, Putin has already dealt with the 5th President of the United States, and therefore he has an advantage. Now the opponent of the Russian president is at least predictable and stable, relying on experienced advisers. This was not the case under Trump.
At the same time, the Swedish press notes that the United States is likely to increase its pressure on Moscow in matters of "infringement of democratic rights and freedoms", as well as in relation to Moscow's activities in the post-Soviet space.