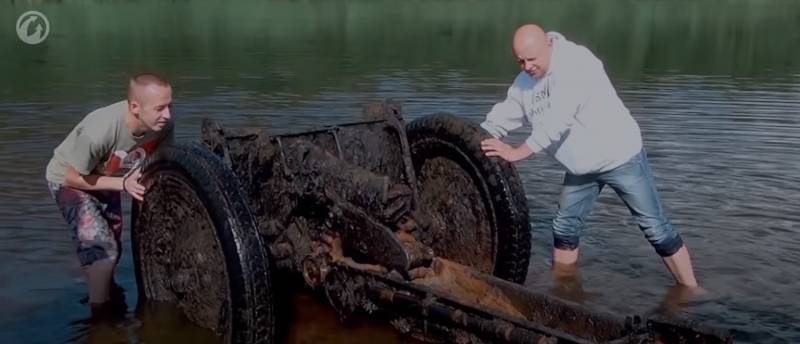 In 2013, one of the divers of the underwater club discovered a 76-mm regimental cannon, model 1927. A rare find has rested on the bottom of the Dvina since the Great Patriotic War. Immediately after extraction, it was handed over to a team of restorers from the workshop of the Stalin Line historical and cultural complex. Due to the fact that the tool was in the river water with a high oxygen content for a long time, about 40 percent of the surface was eaten away by rust. To bring the equipment back to normal, the workshop specialists had to completely disassemble it, prepare more than 300 parts, and also make part of the gun shield themselves. After all the work, including painting, the gun was returned to its original form.
How to restore and create copies of military equipment, see the film "The Work of Life" from the creators of the famous game World of Tanks.
You can also learn from the film how restoration has become an integral part of life for Vladimir and Maxim Yakushev and Alexei Mikalutsky. Throughout the short film, shots of the work are replaced by episodes of the everyday life of the craftsmen, who spend most of their time in garage boxes. There men work and dine and rest, remembering interesting
stories
from the past.