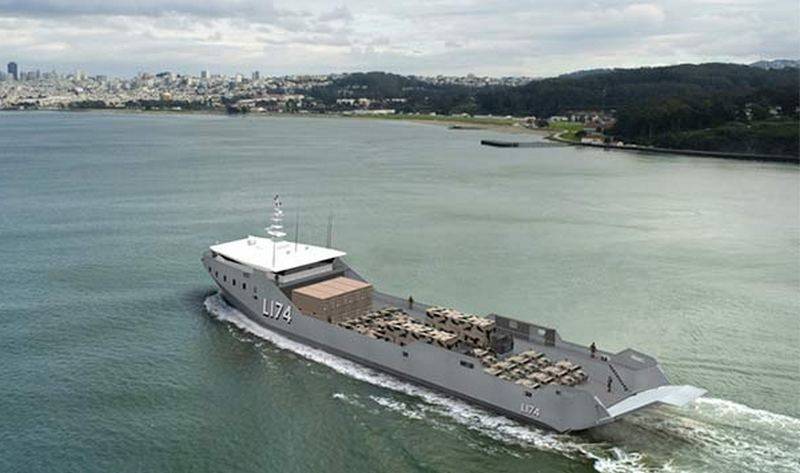 In recent years, Australia has been purchasing large quantities of American weapons, among which the F-35A Lightning II, F / A-18F Super Hornet, P-8A Poseidon and
Tanks
M1A1 Abrams. But Canberra itself is able to become a supplier of combat systems for the United States.
This opinion is expressed on the pages of the analytical publication ASPI Strategist. As indicated, during the reform of the marines, the Pentagon is paying increased attention to the Australian landing ship Sea Transport Solutions, designed to land troops on an unprepared coast. The American Navy is studying the possibility of acquiring ships of the same type with a displacement of 1000 to 8000 tons, a length of about 100 meters and a range of 3500 nautical miles.
Unlike the large amphibious assault ships of the US Navy with a displacement of up to 45 tons, the new ship can act as a part of
fleet
, and independently. Its main purpose is the operational transfer of the marines of a new look.
They would be optimal for the operational dispersal and movement of naval coastal regiments between the islands of the western part of the Pacific Ocean or along the coast of the Baltic Sea with a possible landing of a Marine landing
- written in the publication.
In the words of Lieutenant General Eric Smith, the light landing ship "is much easier to hide, it is more accessible because of its cost." They can be engaged not only in the transportation of marines, but also act as means of destruction, being equipped with anti-ship missiles, or perform other tasks, carrying out refueling and replenishment of ammunition
aviation
, coastal reconnaissance, air defense.
In total, the Navy intends to purchase 28-30 ships (with their readiness by 2026) at a price of $ 100-130 million per pennant. ASPI Strategist assumes that Sea Transport Solutions has a strong chance of winning the upcoming competition.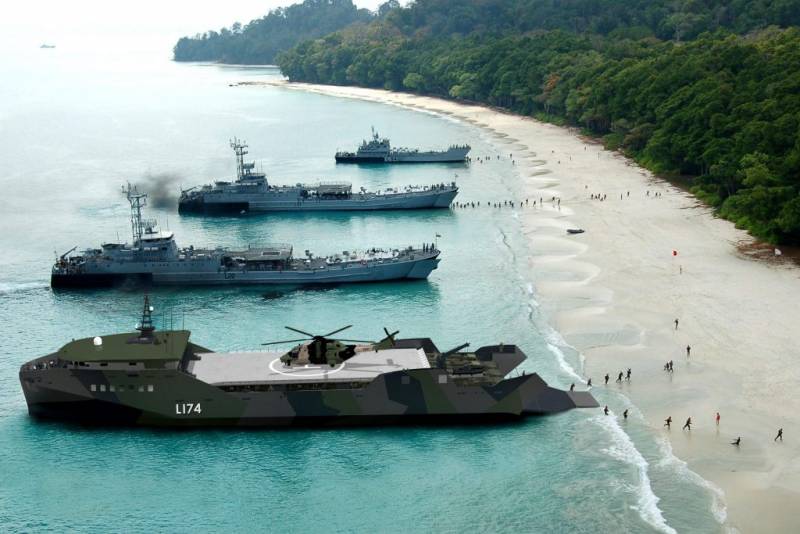 Source: ASPI Strategist