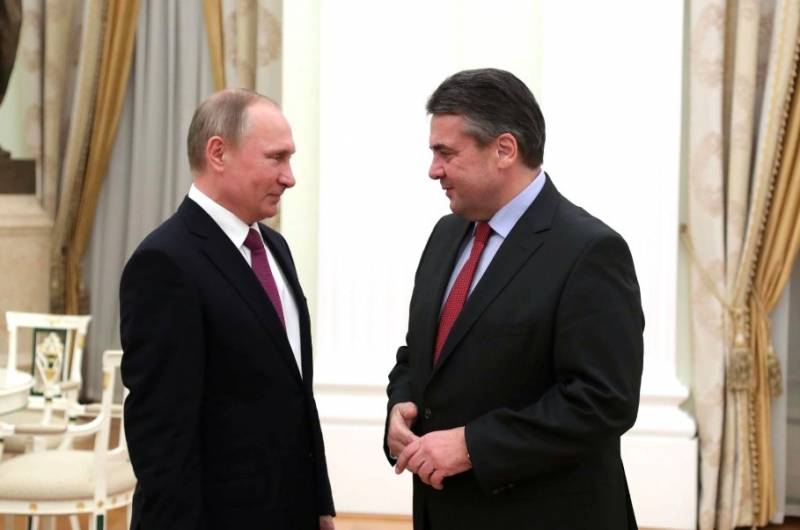 European countries should independently conduct their energy policy, guided by their own economic interests. Therefore, the EU should continue to cooperate with Russia on Nord Stream 2, even despite the situation with Alexei Navalny.
This opinion was expressed by the former German Foreign Minister Sigmar Gabriel in an interview with the German media group RND.
The ex-Foreign Minister of the Federal Republic of Germany also mentioned the double standards that apply to our country. After all, the deals with Riyadh and Beijing do not raise questions, but there are as many claims against Russia. And this is despite the fact that an order was issued from Saudi Arabia to kill journalist with opposition views, Jamal Khashoggi, and in China, Gabriel believes, the human rights situation is much worse than in Russia.
It should also be borne in mind that Moscow strictly observes the rules of the game in the European energy market, and therefore Russia is allowed to work on it.
Actually, Gabriel's position is not so unusual for Germany, where a significant part of politicians and businessmen believe that Navalny's case should not become an obstacle to the implementation of the Nord Stream 2 project. The ex-minister back in 2019 at the Potsdam Meetings forum, which was held in Russia, stated that in the SP-2 project, the interests of Moscow and Berlin completely coincide. There are also those sensible politicians and economists who believe that the situation with Navalny is being used by external forces to try to break the trade partnership between Moscow and Berlin.