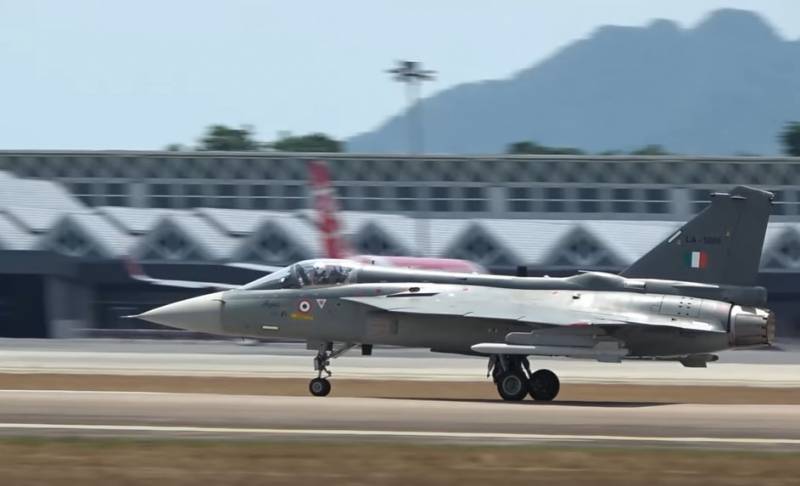 The delivery of Tejas light combat aircraft to the Indian Air Force under a Rs 480 billion (about $ 6,5 billion) contract will begin in March 2024. Until the total delivery of 83 units of this equipment is completed, 16 fighters will be produced annually.
The head of Hindustan Aeronautics Limited (HAL) R. Madhavan spoke about this in an interview with the Indian news agency PTI.
He also said that more and more countries are interested in the Tejas fighter jet produced in India. The head of the aircraft company suggested that the first export order is likely to come in the next couple of years. However, he did not say which country is ready to make such an order.
Madhavan noted that the Tejas MK-1A aircraft outperforms the Sino-Pakistani JF-17 in its operational characteristics, as it has the best engine, radar system and electronic warfare, as well as other technological advantages. The head of HAL called the possibility of refueling in the air the greatest advantage over the competitor's aircraft.
Madhavan noted that the aircraft will be priced at Rs 3,1 billion ($ 42,3 million) for the fighter jet and Rs 2,8 billion ($ 38,3 million) for the trainer.
The price is not high, but it suits us.
- noted the head of HAL.
It is assumed that in the next five years, the Indian armed forces will spend on the purchase of weapons $ 130 billion.