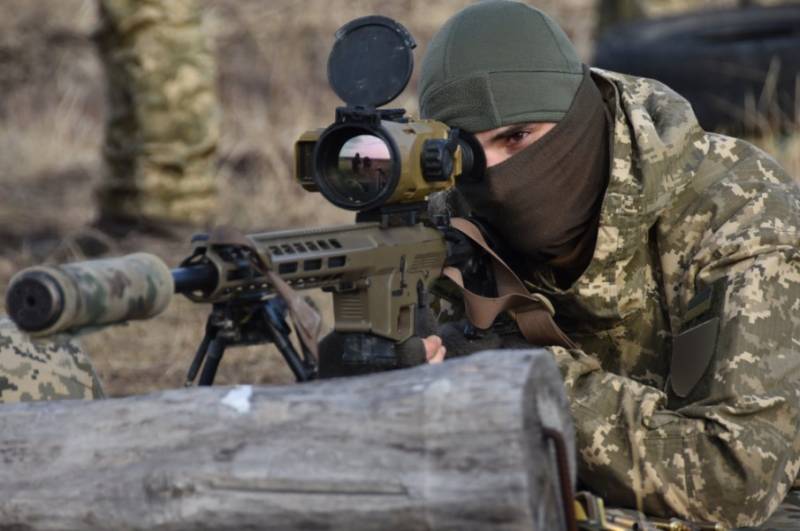 As part of the state defense order, the Ukrainian Department of Military-Technical Policy, Arms and Military Equipment Development, bypassing intermediaries, placed orders for the Armed Forces of Ukraine from direct manufacturers, contacting the NATO Support and Supply Agency. The Ministry of Defense of Ukraine has published a list of military orders for 2021 placed in NATO.
This was reported by the Ukrainian edition "ArmyINFORM".
The list lists 37 Lithuanian-made EDM4S-UA UAV countermeasures, 12 SL-520REF systems for small arms
weapons
, 90 American Barrett sniper rifles, two underwater vehicles (presumably for combat swimmers), 150 sets of various parachute systems, the MFTR-2100/39 radar system made in Denmark, two demining vehicles with attachments BOZENA-4 and BOZENA-5 from Slovakia.
For all ordered products, the Ministry of Defense of Ukraine has already sent an advance payment. Information on the timing of the delivery of products will come from the NATO agency shortly.
In addition, a contract was signed with a Turkish company for the supply of armor-piercing incendiary and blank ammunition for sniper rifles of 12,7 mm caliber.
Almost all of the above products were supplied to the Armed Forces of Ukraine before. The only exceptions are BOZENA demining machines made in Slovakia.
New purchases are a necessity for Ukraine in the sense that it has signed an agreement on cooperation with NATO countries in the military-technical sphere. For the execution of this agreement, it is necessary to place orders primarily in the NATO military-industrial environment.