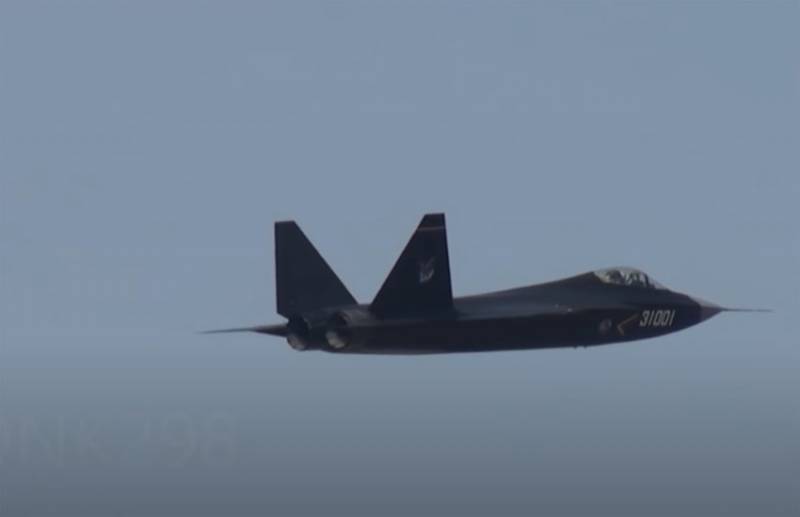 In China, problems have shown themselves with the completion of the ambitious project of the carrier-based fighter J-31, which in China is classified as a new generation fighter (5th in the world classification). In December last year, as previously reported, the tests of this fighter were to be completed with the subsequent adoption of it into service. The J-31 carrier-based fighters are planned to be the main combat wing of Chinese-made aircraft carriers, starting with the Type003. We are talking about aircraft carriers with a flat deck.
Thus, we can state the fact that in China for the third time it is necessary to postpone the completion of tests of the carrier-based fighter J-31. Initially, it was about putting into service (according to plans) in December 2019, then the process was shifted to December 2020. Now we have to revise the terms again.
In China itself, experts say that this is "uncharacteristic for a modern military-industrial complex." In this regard, possible reasons are being discussed that lead to the third revision of plans for putting the J-31 into service.
According to recent reports, one of the problems associated with this combat fighter concerns the combination of parameters such as payload and combat range.
It turned out that in an attempt to reduce the aircraft's visibility to enemy radars, Chinese aircraft designers decided to change the design, including the design of the air intakes. This led to the fact that the volume of internal space for the placement of missiles of various classes has decreased.
It was decided to change the geometry of the in-fuselage compartment for weapons, but a new problem arose - any attempt to maintain volume led either to the need to change the design of the air intakes, or to a decrease in the volume of fuel tanks. As a consequence: the J-31 either loses stealth parameters, but carries more missiles and has a combat radius of about 1200 km, or remains invisible, but its combat radius decreases by about a third, and the missile and bomb load in terms of its mass becomes such that questioned the very effective use of the aircraft as the main carrier-based fighter.
How China is going to solve this problem has not yet been reported.