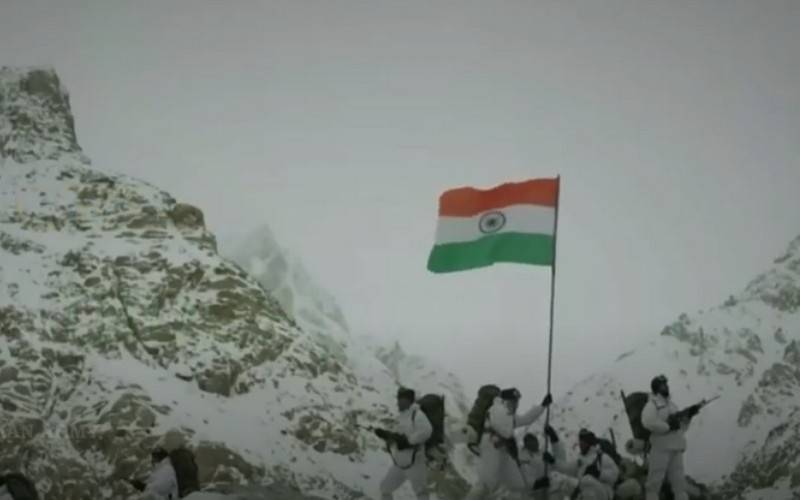 India and China have held the next, already the ninth, negotiations on the withdrawal of forces in East Ladakh, but the tense situation on the line of control remains. The Times of India reports.
According to the building, the negotiations, which took place at the Chinese border post Moldo, were attended by the commander of the 14th Indian Army Corps, Lieutenant General Menon and the commander of the South Xinjiang Military District of the People's Liberation Army of China (PLA), General Liu Ling.
The generals once again discussed a plan to withdraw Indian and Chinese troops from the line of de facto control in East Ladakh "in accordance with political directives" received after the meeting of the foreign and defense ministers of India and China in September 2020 in Moscow. The publication does not say whether they have reached an agreement, because the meeting is already the ninth, and there is still no big progress.
Meanwhile, it became known that in the area of ​​the Naku-La pass in the Himalayan state of Sikkim in India, there were clashes between Indian and Chinese military personnel. According to Indian media reports, the PLA military attempted to invade Indian territory, but were stopped. About 20 Chinese military and 4 Indian soldiers were reportedly injured.
Recall that in eastern Ladakh there is a line of de facto control between India and China, which replaces the border. In May and June 2020, clashes between Indian and Chinese military took place in the area, during which at least 20 Indian soldiers and about 45 Chinese soldiers were killed. After that, the parties increased the number of forces.
In November last year, the parties to the conflict held another round of negotiations, agreeing to withdraw heavy weapons from the line of control in three stages, but agreement is still ongoing. Against this background, both New Delhi and Beijing continue to conduct exercises in the areas adjacent to East Ladakh, periodically posting publications in the media with threats against the enemy.