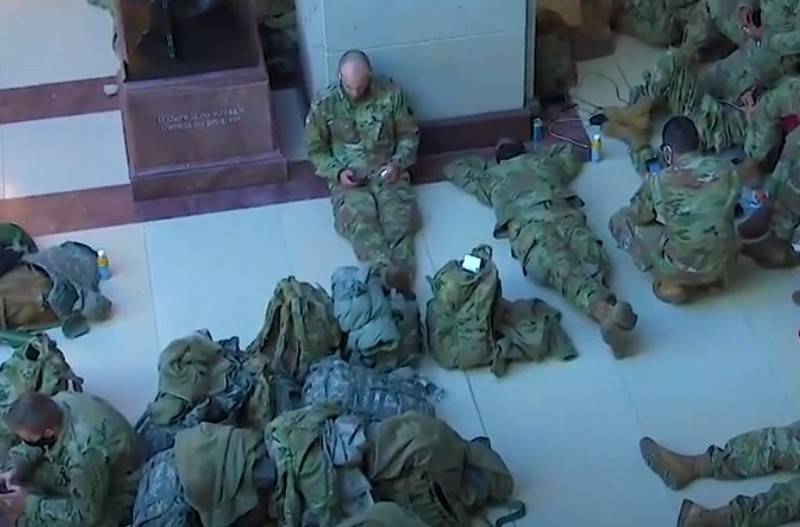 The National Guard will remain in Washington indefinitely, at least until the impeachment process of former US President Donald Trump is completed. This is reported by the American media.
According to the Associated Press, Washington's law enforcement agencies insist on the presence of additional units of the National Guard in the city, fearing new protests.
News
the agency quotes an unnamed American official who claims that threats are being made to the congressmen.
Metropolitan police say armed protesters could return and attack the Capitol compound again while discussions on Trump's impeachment are underway. It is emphasized that Washington law enforcement officials insist on maintaining the presence of thousands of National Guardsmen for the entire impeachment process. According to police, information about a possible attack on congressmen has already appeared on the Internet.
According to police plans, National Guard soldiers and law enforcement officers should jointly prepare for February 8, when the Senate begins to consider the issue of removing Trump from power. The question of where the units of the National Guard will be located and in what conditions they will expect a possible assault was not raised. At least nothing is reported by the American media.
Recall that currently, the Capitol building houses about five thousand US National Guard servicemen, who were introduced there after Donald Trump's supporters seized Congress on January 6. They tried to place the servicemen in a multi-level covered parking lot, where for several thousand soldiers there was only one toilet with two cabins, but after repeated complaints about moving to the garage, the National Guard was returned to the Capitol.