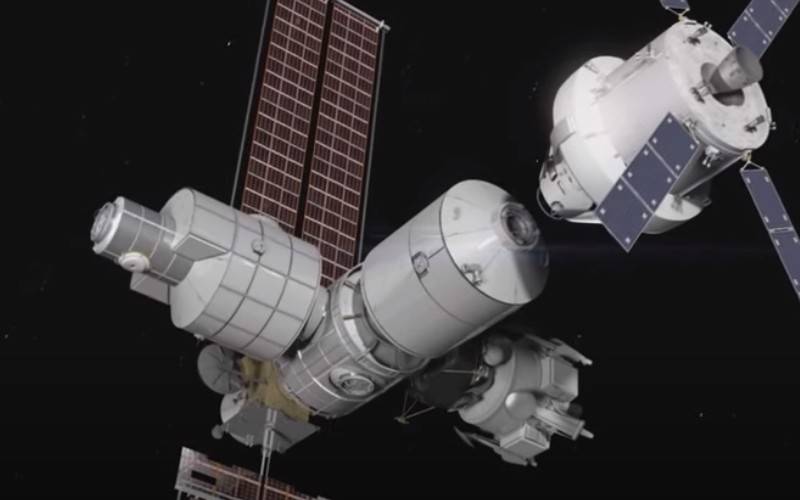 Russia will not participate in the creation of the Gateway lunar station, the United States has excluded the Russian side from the project. This was announced by a representative of the Russian rocket and space industry.
According to an informed source, the decision to exclude Russian representatives from the expert group on the creation of the station was made after repeated statements by Russians about their insufficient role in the project. Other details have not yet been reported.
Representatives of Russia are excluded from the discussion on this topic, excluded from mailing letters, discussions, access to materials
- leads
RIA News
words of the representative of the rocket and space industry.
The memorandum of cooperation in the creation of the international lunar station Roscosmos and NASA was signed in September 2017. The station was named Deep Space Gateway, then Gateway - Lunar Orbital Platform, and after a meeting in September 2018 simply The Gateway.
Russia was initially not satisfied with the terms of cooperation within the framework of this program. The head of Roscosmos, Dmitry Rogozin, has repeatedly announced the likely withdrawal of Russia from the program due to secondary roles. The thing is that the Americans offered Russian specialists to develop and build only an airlock for the station, but according to American technical standards and under an American spacesuit.
The parties held repeated consultations and negotiations on this topic, the last meeting of representatives of NASA and Roscosmos was held in October last year. Rogozin stressed that Russia will participate in the project only on equal terms.
In May, Reuters reported that the United States was preparing a new agreement on mining on the moon, but Russia's participation in this project was not envisaged, since the Pentagon opposed it, which considers Russia an enemy in space.