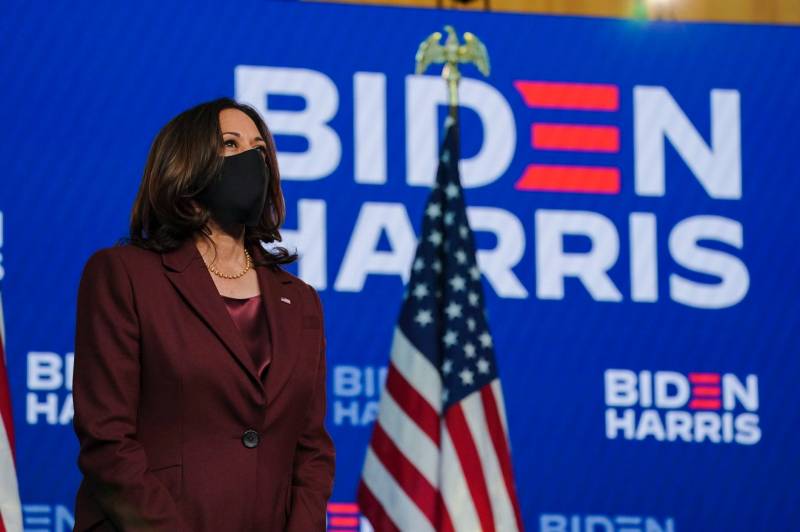 An overt display of political censorship has been identified in the American media. Moreover, if earlier it was usually about digital giants, who allegedly made the decision themselves to block the accounts of certain politicians or their supporters, now we are talking about American newspapers receiving directives from the new administration.
It is reported about a publication deleted by the Washington Post, which appeared on the pages of the electronic version of the newspaper in July 2019 and was dedicated to Kamala Harris. The story described how Harris, as California's attorney general (2011-2017), laughed in the face of a prisoner who asked for a glass of water.
From the material:
The inmate stretched out his hands and quietly said, "Give me water, I'm just asking for water." Kamala Harris laughed, declaring that prisoners take pleasure in asking for water or food, "making themselves look unhappy and deprived of benefits."
It became known that the new administration "did not like" putting Kamala Harris "in an unattractive light." Therefore, the editors decided to delete that material.
But this was noticed in The New York Post and other American media. As a result, the editorial staff of the Washington Post returned the article, but made changes to it, where there are no longer any reports of Harris laughing in the face of the prisoner. However, the US journalistic community decided to "defend democracy and freedom of speech" and called for the article to be returned to its original form. Instead, the Washington Post has kept a "stripped down" version of the article, but is going to provide a link to its original version.
Comments from some American readers:
I am not surprised if the media now begin to remove materials about Biden's involvement in corruption schemes in Ukraine.
Printed, then deleted, then returned, but not in the same form. Apparently, now we have such freedom of speech - limping.
What won't Harris like tomorrow? Maybe they will start retouching Trump's portraits in newspaper articles in 2016-2020?