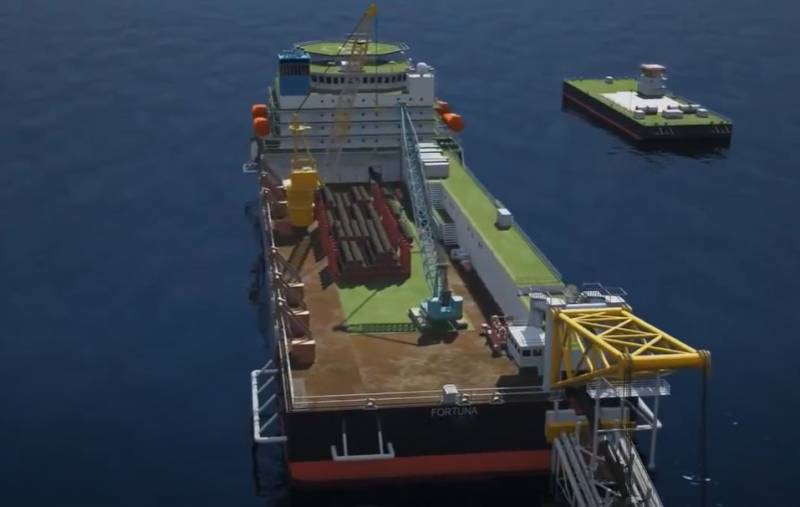 The next reports come from the water area of ​​the Nord Stream-2 gas pipeline. The reports indicate that the pipe-laying vessel Fortuna has resumed work on the construction of a gas pipeline in Danish Baltic waters. Representatives of the company carrying out the work cycle noted that such work "is being carried out in full accordance with all the received approvals."
Earlier it became known that "Fortuna" came under another batch of US sanctions. Also, two companies participating in the project decided to urgently abandon the project for fear of facing the same American sanctions.
It got to the point that during a meeting between the head of Gazprom Alexei Miller and President Vladimir Putin, the head of state instructed to consider the possibility of a complete cessation of the implementation of the SP-2 project. It was noted that construction could be stopped completely due to the changing policy of European partners, who themselves cannot decide on an unequivocal answer whether they need the Nord Stream 2 gas pipeline or not.
In view of the fact that Fortuna has resumed work, it can be assumed that the European partners have assured the Russian side that they are interested in the implementation of the project. At the same time, this position is not officially announced at the moment.
It should be reminded that earlier it was reported about plans to complete the construction of "SP-2" this summer.