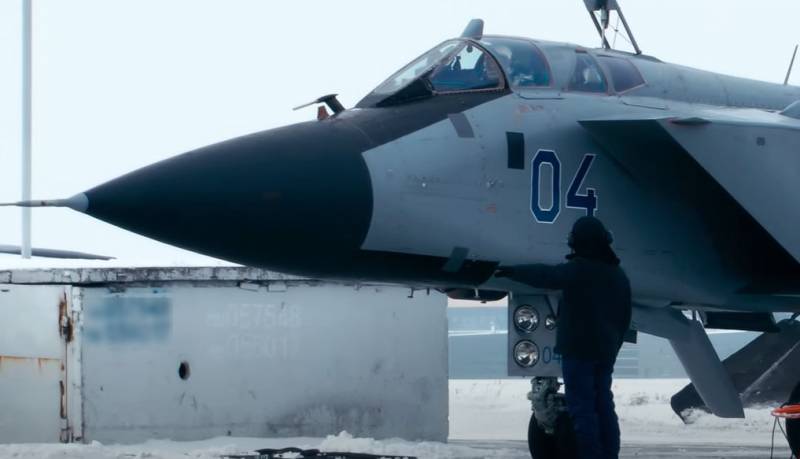 Fighter-interceptor MiG-31BM
The Rostec website has published remarkable information. It concerns a new generation of domestic fighter-interceptors. Recall that at the moment, the Russian Aerospace Forces operates MiG-31 interceptors.
The Rostec website indicates that today not only work is underway to extend the service life of the MiG-31BM interceptors, but also work within the MiG-41 project. It is noted that we are talking about the PAK DP project (a promising long-range intercept air complex). The final combat vehicle should eventually receive the designation MiG-41.
From the message of Rostec:
The PAK DP project under the symbol "MiG-41" is at the stage of development work (development work).
Earlier it was reported that MiG specialists identified the main features of the future long-range interceptor and began to work out the technical appearance. They discussed, in particular, the use of composite materials in its future production and modern principles of aviation structure. However, for several years (at least since 2017), there was no information about whether the PAK DP project was progressing. Now it becomes known that work is underway. True, there is still no specific data on the approximate timing of their implementation and the parameters of the MiG-41 interceptor itself.
Considering the modern features of air combat, experts suggest that the MiG-41 will differ from the previous generation of interceptor fighters not only in flight altitude parameters, but also in weapons. In particular, it is indicated that the weapons of the PAK DP should be such that, with their help, it could hit air targets at distances of several hundred kilometers. It is assumed that air-to-air missiles will be located in the inner compartments of the combat aircraft.