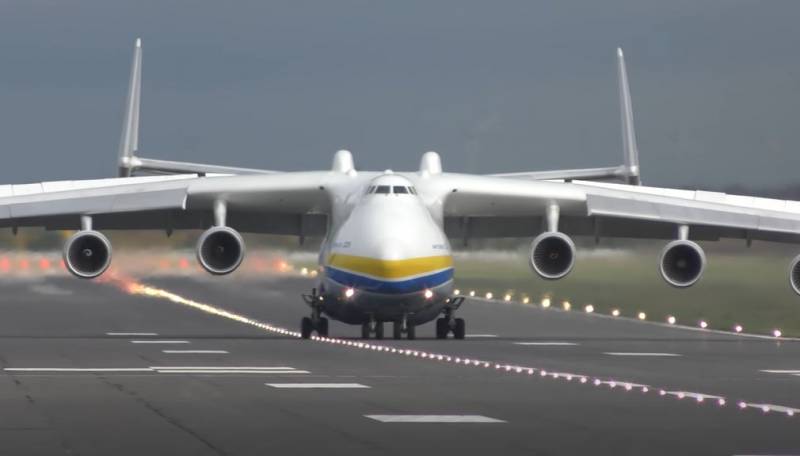 The state concern "Ukroboronprom" is concerned about the problems of the development of the Ukrainian aircraft industry. In particular, Ukraine is now looking for an investor for the Mriya-2 aircraft project.
The general director of the concern, Yuri Gusev, spoke about this.
He stated that the success of the project primarily depends on foreign customers who are ready to join in its joint implementation. Gusev pins great hopes on Ukraine's participation in a major international exhibition to be held in the Indian city of Bangalore.
Sergei Bychkov, the acting general director of Antonov State Enterprise, has no doubts that Mriya-2 will be able to revive. He is full of optimism, because there is almost everything you need to implement the project.
The plane is there, but there are no engines and avionics.
- noted Bychkov.
Former head of the State Space Agency of Ukraine Vladimir Usov previously reminded that the second An-225 Mriya plane has been waiting in the wings for 35 years. Its completion will require approximately one billion dollars. The new variant, named "Mriya-2", should receive updated avionics and aircraft engines. What - the creators of this winged giant themselves do not know.
The first aircraft An-225 "Mriya" was created by the Soviet aircraft builders of the Antonov Design Bureau in 1988 and was originally intended for the air launch system of spacecraft. It is considered the largest and most powerful transport aircraft on the planet. In the spring of last year, he carried out the tasks of delivering humanitarian supplies to different countries of the world as part of the fight against the coronavirus pandemic.
And the second plane of this project has not yet been completed. Now they announced the modernization and completion of the project, but made it clear that there was no money for it