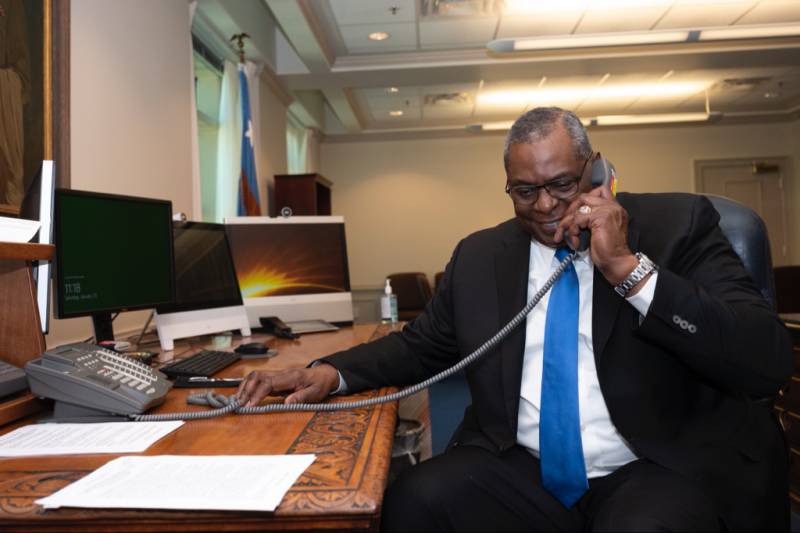 Recently appointed US Secretary of Defense Lloyd Austin and his Japanese counterpart Nobuo Kishi held a telephone conversation. The heads of defense of the United States and Japan agreed that their countries should jointly strengthen the freedom and openness of the Indo-Pacific region, playing a major role here.
This is stated in the message of the Pentagon press service.
During the conversation, the new US Secretary of Defense promised to support Japan in territorial disputes with China. He reaffirmed the readiness of the United States to defend Tokyo's rights to the Senkaku Islands, which are also claimed by Beijing, where this archipelago is called the Diaoyu.
Defense Secretary Austin reaffirmed that Article XNUMX of the US-Japan Security Treaty covers the Senkaku Islands and that Washington is opposed to any unilateral attempts to change the status quo in the East China Sea.
- says the US Department of Defense.
Article 5 of the agreement provides for the joint defense of the two states against external military threats.
The conversation of the ministers also touched upon the topic of North Korea. The parties agreed that they will continue to make efforts to completely eliminate
weapons
mass destruction.
Japan, China and Taiwan have been arguing about the ownership of the Senkaku Islands for a long time. At the end of World War II, the archipelago came under the control of the Americans, who later handed it over to Tokyo.