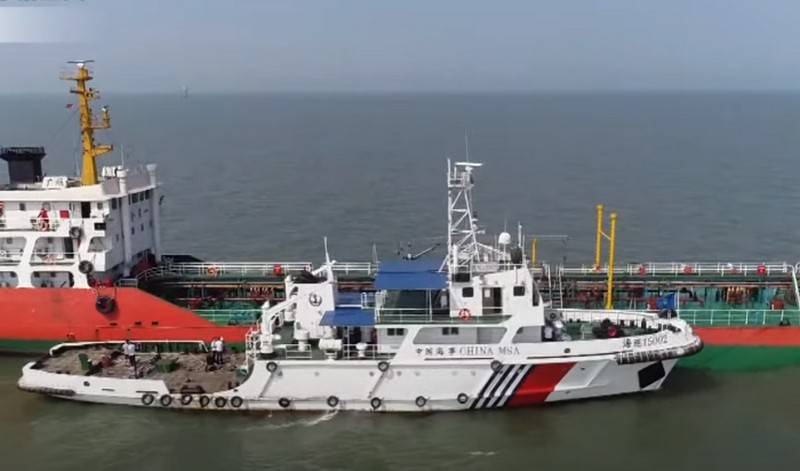 The PLA Coast Guard was given the right to open fire on foreign ships if necessary. The corresponding law was adopted by the Standing Committee of the National People's Congress (the highest legislative body of the PRC), Reuters reports.
The new law allows the PLA's Coast Guard patrol ships to use "all necessary means" to stop foreign ships or prevent other actions that pose a threat to Chinese ships. In addition, Coast Guard personnel are allowed to destroy structures of other countries installed on reefs in disputed areas.
The same law allows the PLA Coast Guard ships to restrict the entry of foreign ships into disputed waters, to stop and inspect ships of foreign states that have entered the waters claimed by China.
The Chinese Foreign Ministry said that the new law is designed to "protect the sovereignty, security and maritime rights of China," it is fully consistent with international practice.
Note that in April last year, a Chinese patrol ship from the PLA Coast Guard sank a Vietnamese schooner and detained two more in the area of ​​the Xisha Islands (Paracel), which are the subject of a territorial dispute between Vietnam and China.
Recall that the Spratly archipelago and the Paracel Islands are the subject of controversy in several countries. Due to their strategic location and significant oil reserves, in addition to China and Vietnam, the Philippines, Malaysia and Brunei are claiming for them. To date, China has declared the islands its own and does not intend to give them to anyone, despite international pressure.