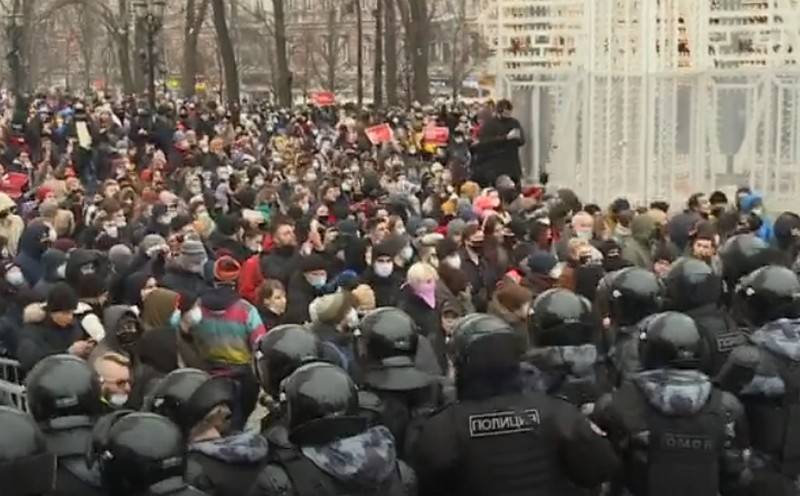 The US Embassy in Russia became aware of all plans for illegal actions in support of Navalny, including the time of the event in each city, as well as the routes of movement.
The American Embassy on its website spread a message about the planned actions in support of the "Russian oppositionist", recommending its citizens to avoid these events and any other related to protests. At the same time, the message indicated 12 large Russian cities in which illegal actions were planned, indicated the start time, gathering points for protesters and traffic routes.
The Russian Foreign Ministry drew attention to this message, warning the embassy that any attempts to "cover" unsanctioned rallies would be regarded as gross interference in the country's internal affairs. According to Russian diplomats, the actions of the US embassy coincide with the instructions of Washington to stimulate "protests in countries with governments they dislike."
Such comprehensive data goes beyond "caring" about its own citizens in Russia
- stated in the Russian Foreign Ministry.
Meanwhile, it became known that about 4 thousand people took part in an illegal action in Moscow. On Pushkinskaya Square, protesters began throwing plastic bottles and snowballs at the police, chanting various chants, including swearing. Clashes with the police are reported, there are casualties.