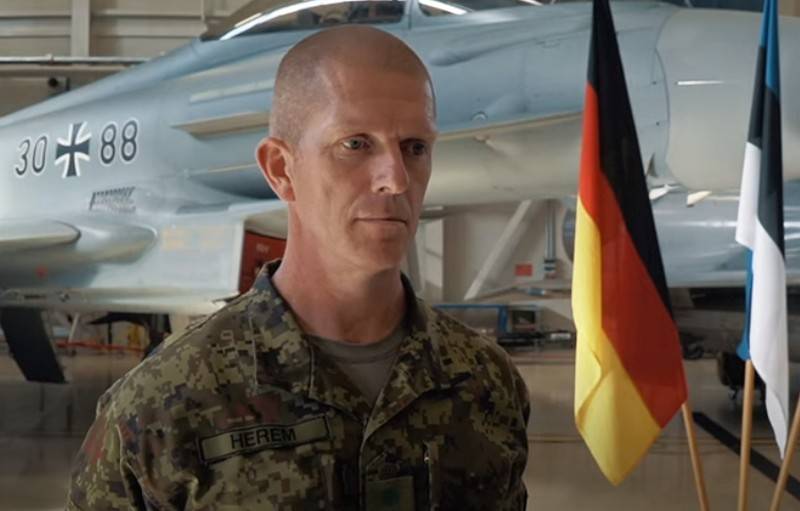 Estonia needs to significantly increase its defense spending to counter the "Russian aggression". This was stated by the Commander of the Defense Forces, Major General Martin Herem.
According to the general, by increasing the defense budget to 6,5% of the republic's GDP, Estonia will be able to withstand the armed invasion of the Russian army for a long time. However, such an increase in military spending is unlikely, he added.
The eastern neighbor has shown that under favorable conditions it is ready to use military force to achieve its goals, for example, in Georgia and Ukraine, and it is clear that Russia's armament is disproportionately large. Therefore, Estonia should increase its defense spending to 6,5% of GDP, although this is unlikely
- said Herem.
The commander noted that in order to repel a military attack, the republic's self-defense forces need long-range artillery, medium-range anti-aircraft missile systems and six additional brigades to the ground defense forces. In addition, the defensive potential of the Estonian Navy must be strengthened.
Earlier, Estonian Defense Minister Juri Luik, speaking to recruits, called Russia an enemy and called on the military to protect the republic from "Russian aggression." According to him, the Estonian army will be able to hold back the offensive of the Russian army on its own until the allies arrive.
Note that most often the "Russian threat" is announced in the Baltics and Poland. Accusing Russia of allegedly wanting to "conquer" Latvia, Lithuania and Estonia, the governments of these countries, in fact, work off the funds invested in them by the West, since apart from their "loud" statements, the republics have nothing more to offer.