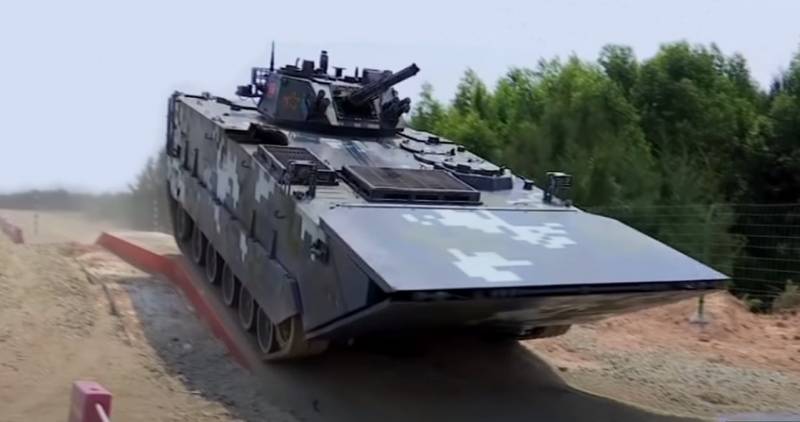 The 2nd Jinan Regiment of the former 91st Motorized Rifle Division [reorganized into the 91st Airborne Assault Brigade] has completed the renewal of its logistics unit. On the example of this rearmament, one can assess the ongoing reconstruction of the army in China.
Previously, the regiment was equipped with 122-mm PL-96 towed howitzers, Type 63 armored personnel carriers and amphibious
tanks
Type 63A.
The PL-96 is a Chinese copy of the Soviet 122mm D-30 gun, adopted by the SA in 1960. Currently, the howitzer is found in the Russian troops mainly in the Airborne Forces, but is still widely represented in the PLA. To replace it, the specified regiment was replaced by a 97-mm PLZ122B self-propelled artillery system based on the ZBD-07 infantry fighting vehicle, which was first shown to the general public in 2009 (PLZ07 is the basic version, PLZ07B is an amphibious modification).

PL-96 (left) and PLZ07B (right)
The BTR Type 63 was not based on Soviet prototypes and became the first self-developed armored personnel carrier in the PRC. It was mass-produced since the late 1960s and managed to take part in the battles of the Vietnam War. In the 2nd regiment, it was replaced by the ZBD05 amphibious infantry fighting vehicle, which has been in operation in the Chinese troops since 2006.

Type 63 (left) and ZBD05 (right)
The Type 63A is a modernization of the Type 63 amphibious tank (not to be confused with an armored personnel carrier with a similar designation), which in turn was created on the basis of the Soviet PT-76 and has been in operation since 1963. Instead, the Jinan Regiment received a light amphibious tank ZTD05 (also referred to as an assault cannon in a number of sources), which began service in 2005.

Type 63A (left) and ZTD05 (right)