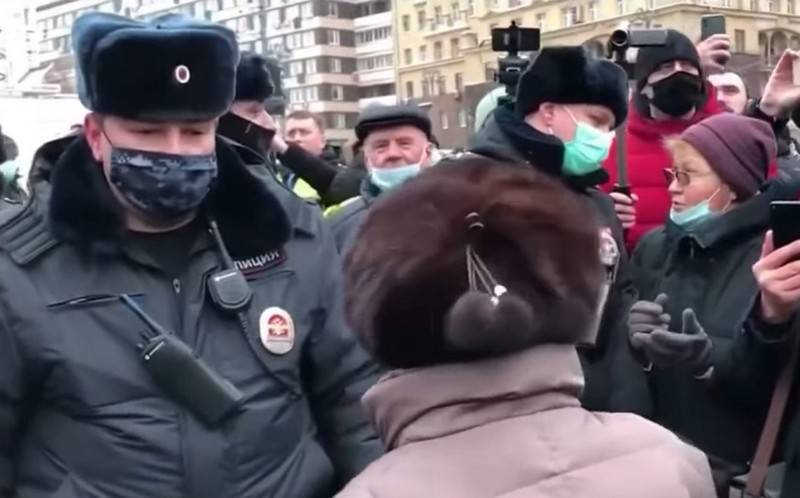 In the Far East and Siberia, unauthorized rallies took place in support of the detained blogger and opposition leader Alexei Navalny. According to media and social networks, law enforcement officers detained about 200 people.
In Vladivostok, protesters gathered in the central square of the city; according to various sources, there were from 300 to 500 people in total, the opposition reports about one thousand protesters. OMON carried out pinpoint arrests, reportedly 20 detainees.
Also, uncoordinated actions took place in other cities of the Far East, mostly without gathering large masses of people.
More than 200 people took part in Petropavlovsk-Kamchatsky, in Khabarovsk - from 200 to 300, in Yakutsk about 300 people took part. According to OVD-info, 15 people were detained in only 125 cities. In Vladivostok - 23 people, the same number in Komsomolsk-on-Aamur, in Yuzhno-Sakhalinsk - 13 people, in Yakutsk - 13 people. Protesters reportedly clashed with riot police in Vladivostok and Khabarovsk.
Unauthorized meetings in Siberia followed. According to media reports, several thousand people gathered for the rally in Irkutsk, 1,5 thousand in Novosibirsk, and over a thousand in Krasnoyarsk. About 54 people were reportedly detained in Novosibirsk.
Rallies in support of Navalny began in the Urals, in Moscow, protesters gather in Pushkin Square, the police began pinpoint arrests.
At the same time, there are problems in the work of cellular operators, users complain about a malfunction of Beeline, MTS, Megafon and Rostelecom. The main stream of complaints concerns the mobile Internet in Moscow, St. Petersburg, Krasnodar, Chelyabinsk and other cities.