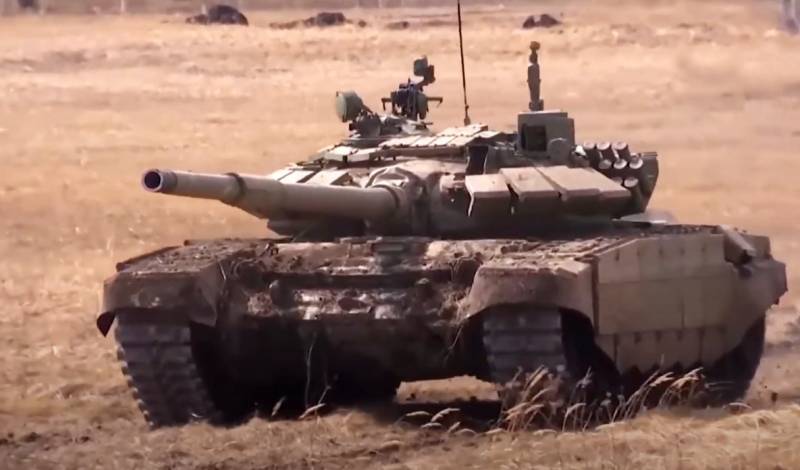 Russian troops began the new year 2021 by once again being taken to military training grounds
Tanks
T-72 - in the latest modification of the T-72B3M, which is designed to become one of the mainstays of the ground forces for many years.
According to analysts at the Western research center GlobalData, despite the creation of a new generation of MBTs, improved Soviet vehicles are badly needed by the Russian army. If the T-14 "Armata" is the flagship of tank units, then the T-72 is a huge reserve for a significant increase in their combat power at low cost.
According to GlobalData experts, in 2021-25, the Russian ground forces will receive for purchases only 9,9% (no more than $ 5,9 billion) of total investments in the armed forces. In this regard, the command has to be extremely careful with the allocated funds. That is why the bet was made on the further improvement of the T-72, from the basic version of which only a numerical index remained.
Upgrading the T-72 eliminates
historical
design flaws to such an extent that the T-72B3M can be viewed as a completely new platform and not just an upgrade in terms of performance
- thinks analyst Harry Boneham, noting that in the near future the "flagships of the battlefield" - the T-72 "Armata" tanks will join the T-3M14.