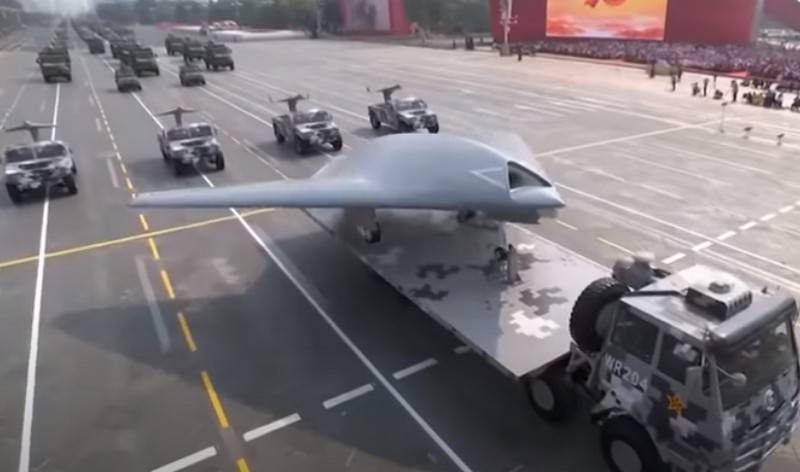 China overtook Russia to become the world's second largest producer
weapons
after the USA. This is evidenced by data published by the Stockholm International Peace Research Institute (SIPRI) in December 2020, writes The EurAsian Times.
According to SIPRI, four Chinese defense companies were among the 25 largest global arms manufacturers in 2019, of which 3 were in the top 10, accounting for 16% of total sales, and profits exceeded $ 56,7 billion. ... Russia has lost its positions, and only two Russian defense companies were able to enter the top 25, earning only $ 13,9 billion.
Commenting on the rise of Chinese arms manufacturers and the rise in arms sales, SIPRI said it was aided by the military modernization programs of the Chinese People's Liberation Army (PLA) being implemented by the government.
In China itself, the country's military-industrial complex is rapidly closing the gap in military technology with Russia, relying more and more on its own developments and abandoning Russian ones. As an example, the development of its own jet engine for the fifth generation fighter J-20 is given, which will allow "completely abandoning" the ort of Russian engines.
The country's aircraft builders have found that their domestic WS-10C, a modified version of the WS-10 engine, is as good as Russia's AL-31F engines.
- writes South China Morning Post.
Also, according to military experts, China has surpassed Russia in the creation of attack drones, some types of warships and, possibly, hypersonic weapons. Beijing produces new weapons very quickly, releasing a new generation every ten years, as the Soviet Union did. Russia, however, is increasingly lagging behind China, due to the lack of funds for new research and development.
Thus, China, which previously imported most of its weapons from Russia, has become one of the largest exporters of its weapons, thereby depriving the Russian military-industrial complex of income.
China's goal is to become the world leader in arms exports by 2049, overtaking the United States. Judging by the pace of development of the country's defense sector, this goal is quite achievable.In the meantime, there is no need to worry about it. "