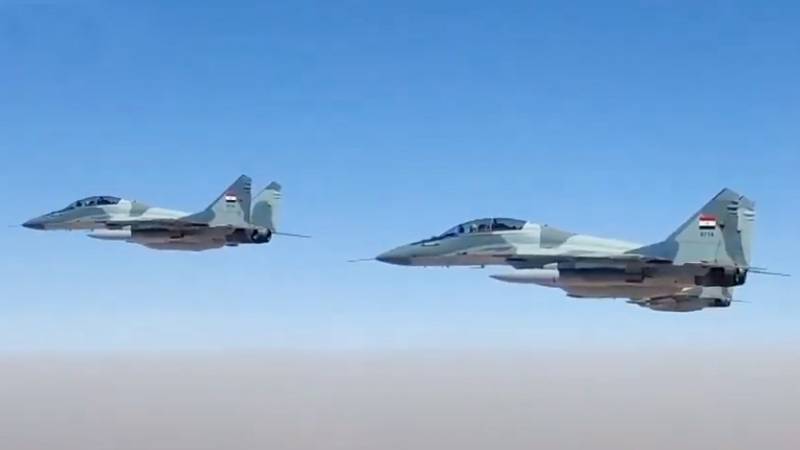 Western analysts were surprised by the Egyptian order for Russian MiG-29M fighters, since the American F-16 attack aircraft have long been the backbone of the country's air force. However, the Falcon's operating conditions reveal the reasons that prompted Cairo to make a sharp turn towards Russian technology.
Double standards for the F-16
Egypt curtailed close cooperation with the USSR in the mid-1970s, relying on technology of Western origin. However, as noted in the pages of Military Watch, Cairo was seen as a "second-class ally." In this regard, it was limited to access to such advanced machines as the F-15 Eagle and F-14 Tomcat and prohibited the sale of modern ammunition for the F-16, such as the AIM-120 air-to-air missiles.
By the late 1990s, Egyptian
aviation
could use outdated means of fighting air targets, significantly inferior to its neighbors with high-class weapons, such as Israel
- write in the press.
The overthrow of the pro-Western Muslim Brotherhood government in 2013 exacerbated the problem: Washington announced its readiness to freeze the supply of spare parts for Egypt's military equipment. If this scenario were realized, the Egyptian air fleet would be pinned to the ground, as has already happened with Indonesia and Pakistan.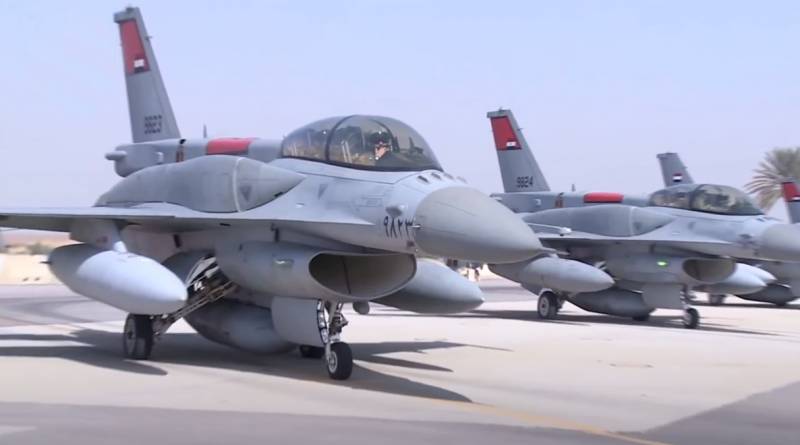 Choosing a reliable supplier
In the face of dissatisfaction with the F-16, the choice was eventually made in favor of Russia [in 2015, a contract was signed for the supply of 52 MiG-29M / M2]. The MiG-29 for Egypt is produced from scratch, being the oldest aircraft produced by the Russian military-industrial complex. At the same time, when creating it, composite materials are widely used, it has a larger fuel supply, more powerful engines and a modern set of equipment and electronic warfare systems.
Thanks to the R-77 and X-38 missiles included in its arsenal and the T-220 target designation suspended container, represented by the MiG-29M, the Egyptian Air Force received a major modernization of the aircraft fleet compared to the [old
fleet
] F-16C, given the circumstances of the operation of American aircraft, "the publication explains.
Long-range air-to-air missiles R-27ER [a variant with an extended-range semi-active RGS] and R-77 provided Egypt's modern combat potential for the first time in recent decades. This was vital to maintain parity with neighboring states.
- indicated in Military Watch.
At the same time, it is believed that the acquisition of the MiG-29M opened up prospects for the purchase of advanced Russian fighters - primarily the "medium MiG-35 fighter of the 4 ++ generation". Moreover, both aircraft use the same type of infrastructure required for maintenance.