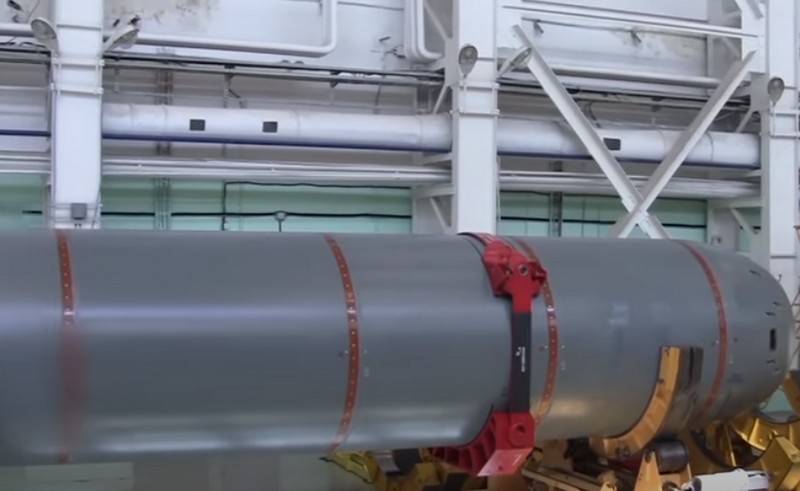 Russia continues to invest heavily in the development and construction of Doomsday torpedoes, unmanned underwater vehicles capable of destroying the US coastline. According to the author of an article published in the American magazine Forbes, the Poseidons are Russia's insurance in case the US missile defense intercepts all Russian ballistic missiles.
The Kremlin is serious about adopting nuclear-powered Poseidon underwater drones equipped with a "huge" warhead "dirty nuclear bomb" capable of destroying US coastal cities and naval bases, the author writes.
Currently, the Russian military is not only building a special new base to house the Poseidons, but are also building four submarine carriers for nuclear drones that will deliver torpedoes to the right place for launch.
It is known that Russia already has two Poseidon carriers - the Belgorod submarine of project 09852 and the Khabarovsk submarine of project 09851. Another carrier is under construction and one will be laid in the near future.
The task of these carriers is to transport six Poseidons in their holds to the launch areas, from where they can safely launch at a time when "nuclear missiles have already destroyed both Russia and the United States."
Given the fact that Russia spends billions of dollars on the construction of Poseidons and their carriers, it can be argued that for this
weapon
The Kremlin has high hopes.
According to Arms Control Association nuclear weapons expert Kingston Rafe, the Russian doomsday torpedo is a response to a US missile defense system capable of intercepting Russian nuclear-armed intercontinental ballistic missiles.
The author admits that the American missile defense system is not as "good" as it is claimed, and is unable to intercept all ICBMs, but the Kremlin does not want any risks.
The Putin regime may view Poseidons and their carriers as a kind of underwater insurance policy in case America is lucky enough to be able to shoot down ballistic missiles.
- he concludes.