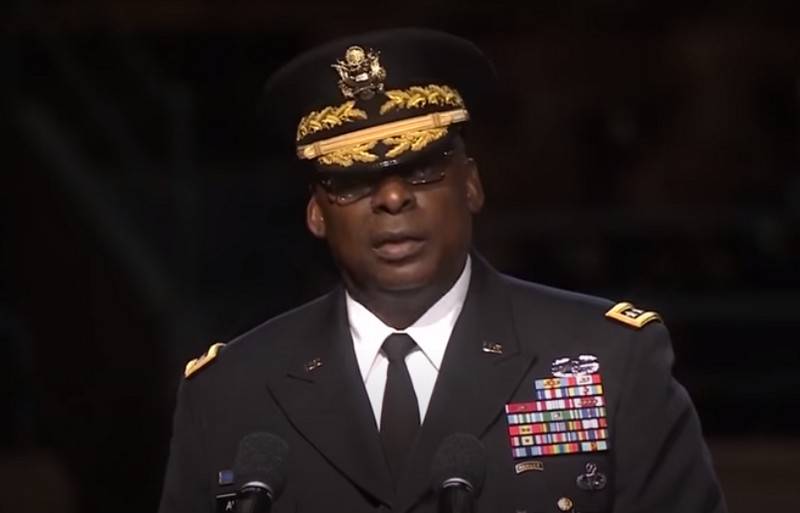 For the first time in the
stories
led by an African American. Retired General Lloyd Austin took over after Senate approval.
On Friday, the Senate of the US Congress finally approved General Lloyd Austin as head of the Pentagon, and he will be sworn in soon. It is clarified that Austin took the post of minister as an exception. The fact is that in the United States it is forbidden to occupy the chair of the Secretary of Defense for persons who retired from active military service less than 7 years ago, and the general retired in 2016.
Austin was nominated for the post of Secretary of Defense by Joe Biden, and the US Congress passed a separate bill that allowed him to be approved for this post.
The new Secretary of Defense is the first African American to occupy the post and the sixth in US history to receive four General's stars. In total, he served 41 years, before retiring as head of the US Central Command (CENTCOM), in charge of the Middle East, South and Central Asia and parts of North Africa.
He considers Russia and China "posing a threat," and specifically Russia, a "key adversary." At the same time, he advocates cooperation in some areas.
Meanwhile, the new chief of the Pentagon did not postpone things and held a telephone conversation with NATO Secretary General Jens Stoltenberg. Austin stressed the importance of the alliance to the United States and discussed missions in Afghanistan and Iraq.