So, on our agenda are protests, which in many cities seem to be prepared by Navalny's supporters. And here I have a couple of words that I would very much like to voice.
It is very difficult to assess what will possibly happen in cities on January 23rd. And it will be possible to give a real assessment only when the events are held.
I personally hope that they will not take place.
"What to do on January 23

In August, a group of FSB killers poisoned Navalny with Novichok. He miraculously survived, spent 18 days in a coma, and then recovered for 5 months in Germany. In Germany, he recorded an investigation about Putin's palace - we published it when Alexei returned to Russia.

On January 17, Navalny was detained on the border, and on January 18, he was arrested and put in a pre-trial detention center because of a 6-year-old case, the verdict of which was declared illegal and politically motivated by the ECHR.

Alexey is always fighting for our rights. Unable to kill him, Putin is trying to put him in prison, and now it's our turn to fight for Alexei. "
This is taken from the site of Navalny himself. As always, everything is ambiguous. And again, as always, it smacks of the most common provocation.
In general, nothing new. Except for the hysteria that was raised on social media for schoolchildren. Especially, they say, "Tiktokers" were zealous.
Yes, we went through the schools in full. In Belgorod, for example, Navalny's fans posted his portrait like this: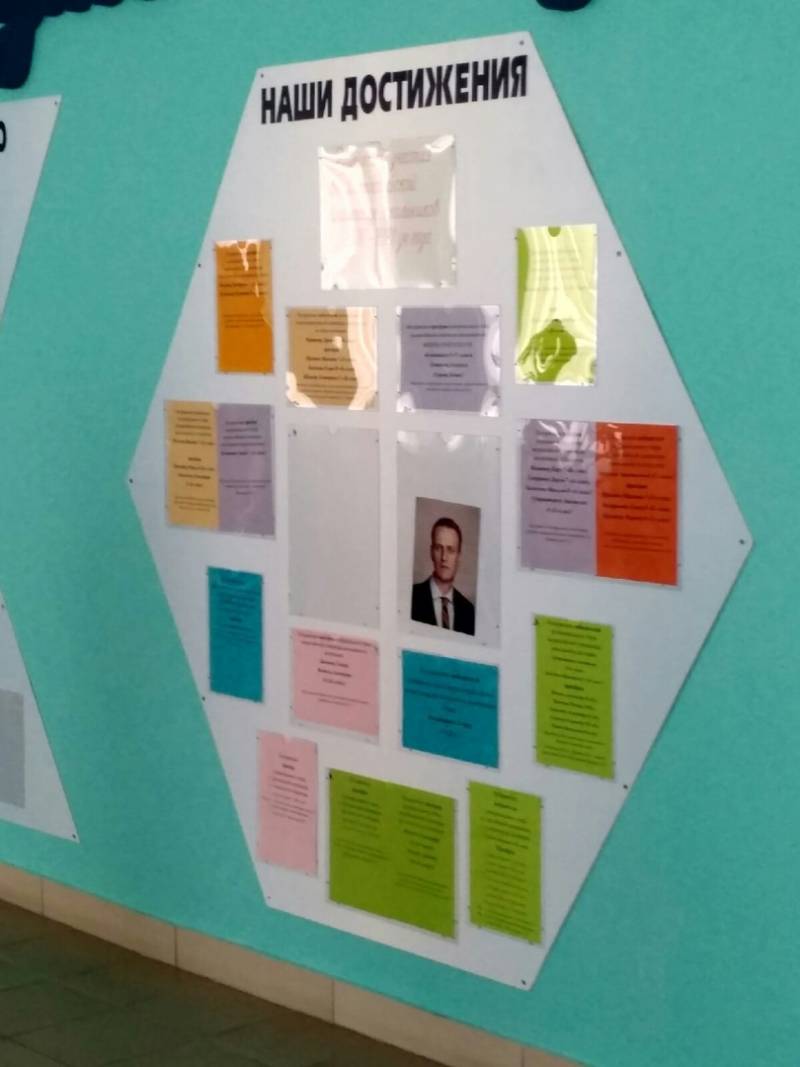 And yet there are more questions before the upcoming actions than answers. And they are all with a not very pleasant aftertaste, these are the questions.
I was not on the plane in which Navalny flew to Russia. Otherwise I would have tried to ask why such a PR campaign was needed? So that every mouse in Russia knows that Navalny is flying to Russia?
It is difficult to say what Navalny hoped for and what he expected, but he summoned the lawyer. With a full set of papers and forms. That is, he understood that they would accept, and, by the way, he sat after discharge in Germany until the last. As if he was waiting for a signal.
And they gave the go-ahead, and the wheels spun.
And how on the same signal in the West howled on the topic "Freedom to Navalny".
No improvisation, clearly written script. Another question, and who benefits from it? And who is directing? Who benefits from all this?
Who benefits from - this is a matter of separate consideration. And if we do, we will consider it very closely and carefully. Purpose and means, as they say.
It is clear that the goal is to make as much noise as possible in support of the poor innocent victim of the Putin regime, Alexei Navalny. The regime, you know, beat and beat - did not finish it off. "Novice" hounded ...
However, there is also a question here. If they wanted to kill, they certainly wouldn't. It is difficult to ask, but Messrs. Rustam Altemirov, Zaurbek Amriev, Berg-Khazhi Musaev, Umar Israilov could tell how the Russian special services deal with those who were sentenced, but ... It is difficult to ask them.
If they want to send someone to the next world, they do it reliably, elegantly and without a chance. And this "newbie" ... Some kind of mockery. The Skripals are alive, Navalny is alive, the Skripals' cat ... Well, here, of course, bad luck came out. I could have lived.
But on the whole, "Novice" looks like not really a terrible killer, but some kind of hero of an anecdote.
In general, as with the Skripals, the sacred sacrifice from Navalny did not work. And it could not work out, not for that "Novichok" was created. But a half-victim, like the former President of Ukraine Yushchenko, is quite. And now the most important thing is a protest in support of Navalny in all cities and towns of our country.
Of course, there will be more people at the rallies in Moscow and St. Petersburg than anywhere else. There are more people living there, and Navalny is supported there more thoroughly.
In other cities, where Russia is, it is more difficult. Someone will certainly come out. But this is such a minuscule in the province, at the level of statistical error. Let's see who can afford to support Navalny? Or completely marginal phenomena that don't care who they follow, or fans of the West.
What can I say, not everyone who is against Putin is on the way with Navalny. Too different paths, no matter how you choose. So among the population from 35 to 70 years old, the percentage of support, if any, is scanty. Not everyone likes Navalny's "exposing" videos, which, moreover, have enough flaw.
And here the most important thing is that not everyone from this category is happy that their children will go to rallies today to demand freedom for Navalny. Because I myself, as a representative of this generation, understand the essence of these actions, and I would absolutely not want my child to participate in this show.
Although mine will not work anyway.
Others may go. What is going on now in the brains of schoolchildren who have come under a massive attack in the same "tiktok", only they know. And the school, in principle, does not care. And parents have no time. The Internet rules the heads of modern schoolchildren. And this is a fait accompli.
Therefore, the part that is not satisfied with something, and that something will not suit the young rebels, will go to the rallies. Schoolchildren through thoughtlessness, students because of the eternal protest that lives in their heads.
Moreover, unfortunately, it is precisely the two most reckless categories that will be able to do what is expected of them: riots.
Can they? They can.
There is no need to look far for examples from the recent past. Let me remind you: November 30, 2013 in Kiev. Like a carbon copy. Both in Ukraine and in Russia, the goal is the same - to provoke clashes as much as possible and shed the blood of young people as much as possible.
Ideally, it will be heavenly manna for the organizers if someone is killed in clashes between police and protesters.
After all, this is precisely why they are trying to bring the youth to the rallies. Because it is (and only) in this case, the parents will marry schoolchildren and students. And they will come out. No matter how the police, nor the National Guard do not enjoy the respect and veneration of the population. Let's just say - deservedly and justifiably.
Yes, everything is correct, the same Kiev of 2013. But it worked there, and I don't see why it won't work in Moscow 2021. Will there be a different color of blood?
No, the same. And the same spiral of violence that will begin to unfold. And she will start. Here and youth solidarity like "Ours are beaten", and support for Internet resources, and a guaranteed howl in the West.
And the more blood there is (and God forbid, only from broken noses), the more chances of success.
That is why Navalny needs to take schoolchildren and students to the streets so badly. And expose them to the blow of the Russian Guard. And the National Guard will hit, then don't go to your grandmother. This percussion instrument is not trained to reason.
And the Kiev scenario will probably be played out.
Why is it possible? Because our country is big. And it's one thing to bring 100 thousand to Kiev in all of Ukraine, and another thing to arrange this in Russia. Different things, but if there is blood, it will be easier to do.
Mr. Navalny is working a little dirty. Dirty. Dirty. And despicable.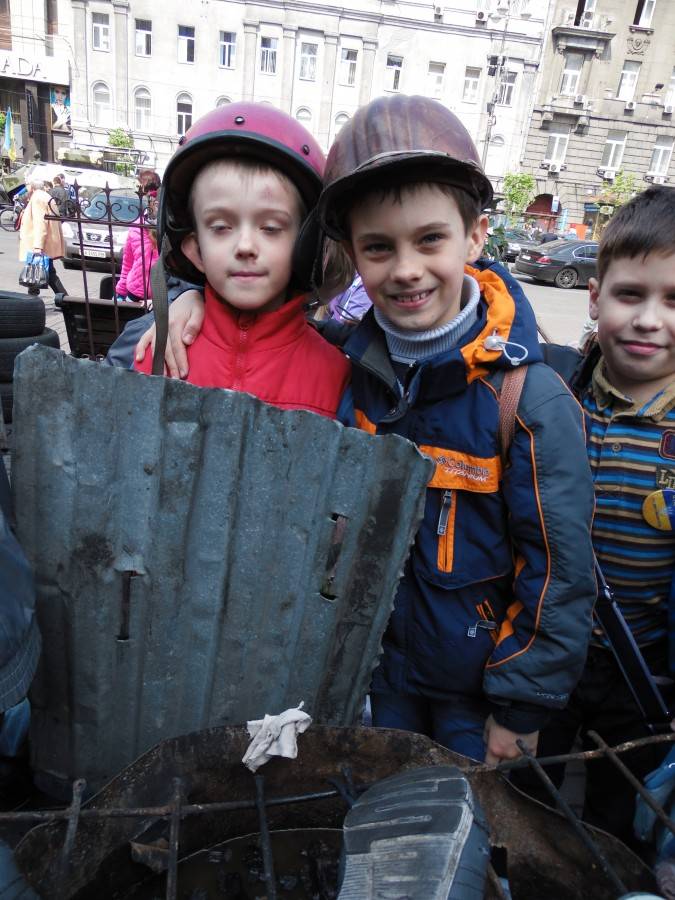 Navalny, like priest Gapon, is trying to expose others to attack. Passed in
stories
... But Georgy Gapon acted from slightly different considerations than Navalny.
And Navalny is somewhat similar to the leaders of 1905. Like Ulyanov, he arrived from Germany, though not in a sealed carriage, but also from Berlin. And like Gapon he will try to put others. And he himself will sit quietly under the next arrest so timely.
But if Gapon walked in the front ranks along with the workers, then Gapon-2, that is, Navalny, will, as always, observe everything from afar. Or not watch at all. And not adults, but children will go to rally for him.
Isn't it dirty?
The most interesting thing is that the maximum support for Gapon / Navalny is provided by our higher authorities. Well, how can you characterize what all the leaders of the Duma factions say about him in their speeches?
It is high time to decide whether Navalny blogger is a liar, or a phenomenon of an all-Russian character. Or silence, or ...
In general, of course, the authorities are again full of claims.
Mainly because of the complete uncertainty in these matters. And as the press service of the President works for us, it is generally universal sadness. Well, enough of the blizzard has already been brought, enough. And everyone carries it and carries it ...
It would be worth thinking, why does Navalny not leave the pages of the Internet, why is he watched and listened to?
Everything is simple. Who, excuse me, to listen to?
There is not even a hint of a dialogue between the state authorities and the population in the country. The annual Putin Q&A show has so discredited itself that it is no longer watched. The same is with the President's addresses.
Forgive me, but if there is no trust in the existing government, but there is none, then they begin to look outside. And right there - Navalny. And that's it, there are practically no more options.
Choice again when there is no choice. Or Navalny, or the authorities.
If we impose all this on top of the complete absence of youth policy in the country, then everything will become both explainable and sad at the same time. And at the same time he will explain why the youth will not join Putin's banner. You just have to believe in the banner. But there is no faith.
But letting schoolchildren and students under Navalny's dirty rag is criminal and stupid at the same time. Sacred sacrifices that need to be made for the West's demand (and for whom else Navalny can work) is a real crime.
I very much hope that prudence will prevail and that they will not come to meetings except Moscow and St. Petersburg. I hope very much, because after talking with schoolchildren from the Voronezh and Belgorod regions, I realized that a huge amount of work had been done to bring young people to the streets.
You can't repeat the mistakes of the past. January 9, 1905 and January 23, 2021 can become synonymous. Through our fault.
The state is unlikely to be able to do anything other than forceful actions, so disrupting the rallies by preventing schoolchildren from participating in them is our civilian combat mission.