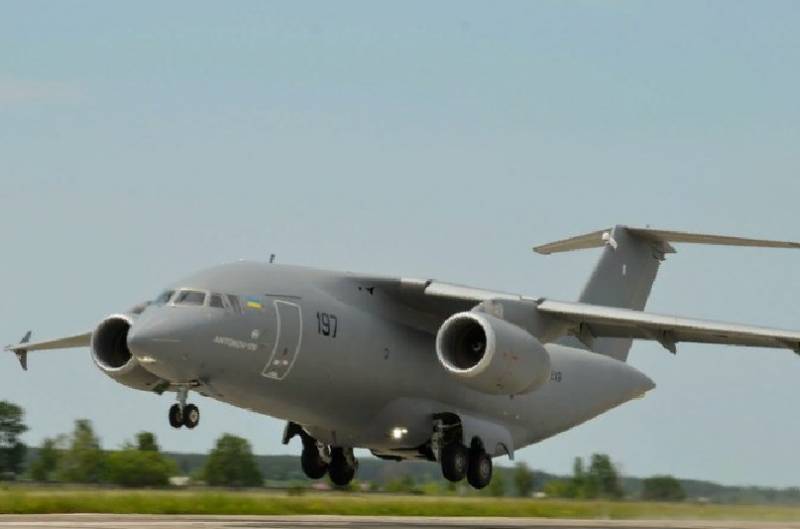 Within 150 calendar days, the American company US Cargo Systems will have to carry out research and development work for the Ukrainian An-178-100R aircraft. According to the agreement concluded with the company from the United States of the Antonov state enterprise, which is part of the Ukroboronprom concern, the topic of the work will be "Development of technical requirements for the system of loading, unloading and airborne cargo of the AN-178-100R aircraft"
These data were published on the Ukrainian public procurement platform ProZorro.
The agreement was concluded on December 24 last year and is valid for one year, until December 31, 2021. The company will pay an American contractor $ 350 for the work performed. The parties agreed that technical requirements will be developed on the territory of the contractor.
According to the press service of the SC "Ukroboronprom", a certain amount of An-178-100R in 2023 should be received by the Ministry of Defense of Ukraine under a contract for three aircraft, which was concluded on December 29. And a little over a year ago, construction of one An-178 began by order of the Ministry of Internal Affairs of Peru.
An-178 is a Ukrainian-made short-haul transport aircraft with a payload capacity of 18 tons, based on the An-158. Now this aircraft is considered conditionally import-substituted, since there are no components from the Russian Federation in its design. True, the Ukrainian aircraft manufacturers failed to replace the parts made in Western countries with domestic ones, and they did not set such a goal.
Now, in order to complete the construction of the conditionally import-substituted An-178, Ukraine has requested the help of American specialists.