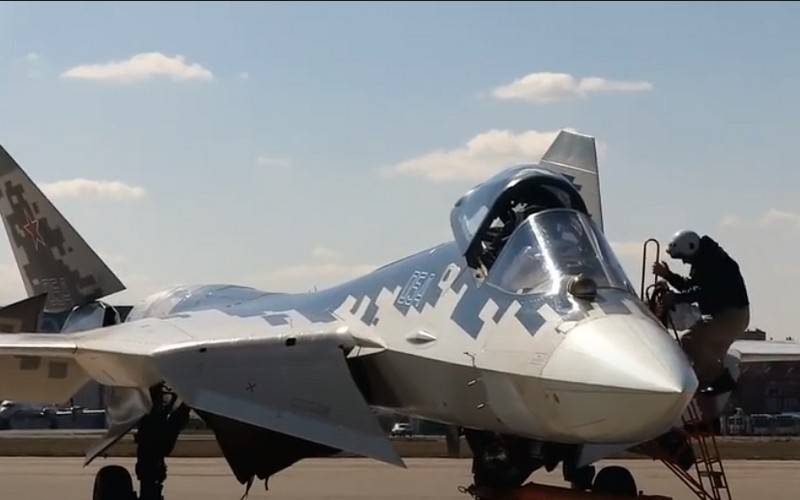 The desire of the Indians to see the Russian fifth generation Su-2021 fighter at the Aero India 57 exhibition will be satisfied, Russia will bring a model of the export version of the Su-57E fighter to Bangalore. This was reported by the press service of Rostec.
Rostec explained that the Su-2021E model will be shown at the Aero India 57 exhibition in Bangalore, a full-fledged sample of the aircraft will not be demonstrated, it was decided not to take it to India.
It is planned to show a model of the Su-57E, a full-scale model will not be presented. The model gives a complete and visual representation of this latest combat vehicle.
- said a representative of Rostec, commenting on the situation.
On the eve of "VO" already reported that the organizers of the air show Aero India 2021 hope that Russia will bring to Bangalore the fifth generation fighter Su-57, which could become "the highlight of the program." As the Indian media wrote, this could be the debut of the Su-57 in South Asia. In addition to the Russian fighter, the organizers of the exhibition are expecting a demonstration of the American B-1 strategic bomber. By the way, the United States has not yet made a decision whether to show its plane or not.
In 2020, the Federal Service for Military-Technical Cooperation announced plans to show the export version of the Su-57 at one of the foreign air shows. Now, after Rostec's announcement, we can state that the demonstration of the Russian Su-57 will still take place, but only as a model.
The 13th aerospace show Aero India 2021 will take place in Bangalore, India from February 3 to 5, 2021.