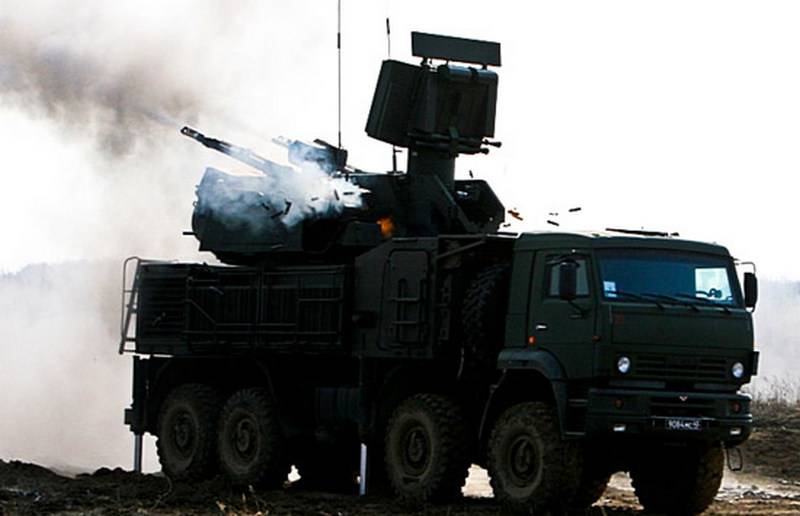 Russian Pantsir-S1 anti-aircraft missile and cannon complexes will go to Myanmar. The corresponding agreement was signed by the military departments of the two countries.
Moscow and Naypyidaw signed an agreement on the supply of Russian military equipment to the armed forces of Myanmar. The document was signed during the official visit of Russian Defense Minister Sergei Shoigu to the country.
According to the signed agreement, Russia will supply Mienme with Pantsir-S1 air defense missile systems, Orlan-10E reconnaissance unmanned aerial vehicles and radar stations. There is no information about the amount of equipment supplied. In addition, Russia and Myanmar signed an agreement on the safety of aircraft flights.
As previously reported in the Ministry of Defense, Shoigu will discuss with the Commander-in-Chief of the Armed Forces of Myanmar Senior General Min Aung Hline issues of military-technical cooperation between the countries.
It should be noted that Myanmar and Russia have fairly strong relations in the military-technical sphere. Myanmar actively purchases Soviet and Russian military equipment. Today, the Myanmar army is armed with Mi-24, Mi-35 and Mi-17 helicopters, MiG-29 fighters, Yak-130 combat training aircraft, Pechora-2 anti-aircraft missile systems and other military equipment. More than 600 Myanmar military personnel are trained in military universities. There is an agreement between the countries on the simplified entry of warships into ports.
In 2019, the Ambassador of Myanmar to Russia announced the plans of the country's Ministry of Defense to continue the purchase of Russian-made combat aircraft, not only of the fourth generation, but also of the fifth. Naypyidaw plans to purchase the Su-57.