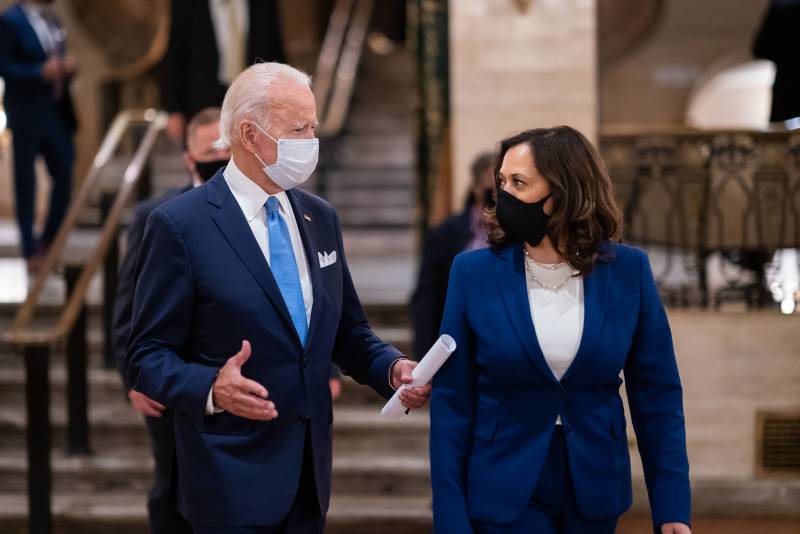 Today, documents have been submitted to the House of Representatives of the US Congress that propose to remove President Joseph Biden from office. Let us recall that the 46th President took the oath of office at the inauguration ceremony less than two days ago. And this is the first such case in an American
stories
when the president is offered to declare impeachment, when he has not worked in office for two days.
The documents on the launch of the impeachment procedure in the lower house of the US Congress were submitted by the representative of the Republican Party Marjorie Green. She previously announced such a measure on her pages on social networks. And the very next day after those publications, Green's Twitter page was "democratically" blocked. Marjorie Green herself called this step "digital totalitarianism" and called for an investigation to be launched against the management of American IT giants, who in fact violate the basic constitutional principle of the United States - about freedom of speech.
Republican Party representative Marjorie Green argued her initiative to launch impeachment proceedings against Joe Biden. According to her, Biden exceeded his official powers, being in the second hierarchical position in the state - the post of US Vice President under Barack Obama.
Greene notes that Joe Biden used the influence of the American administration and other levers of US government to help his son Hunter when he tried to start a hydrocarbon business in Ukraine.
Green adds that Biden Sr. also allowed his son to organize interaction with high-ranking representatives of the CCP (Communist Party of China) and with the widow of Moscow Mayor Yuri Luzhkov.
Marjorie Green notes that there were corruption schemes, the creation of which was carried out with the direct participation of then Vice President Joseph Biden.
Meanwhile, experts believe that this is a response to attempts to promote the idea of ​​a "second" impeachment of Donald Trump. If these attempts are continued, then the documents on Biden's impeachment may also be used more actively.