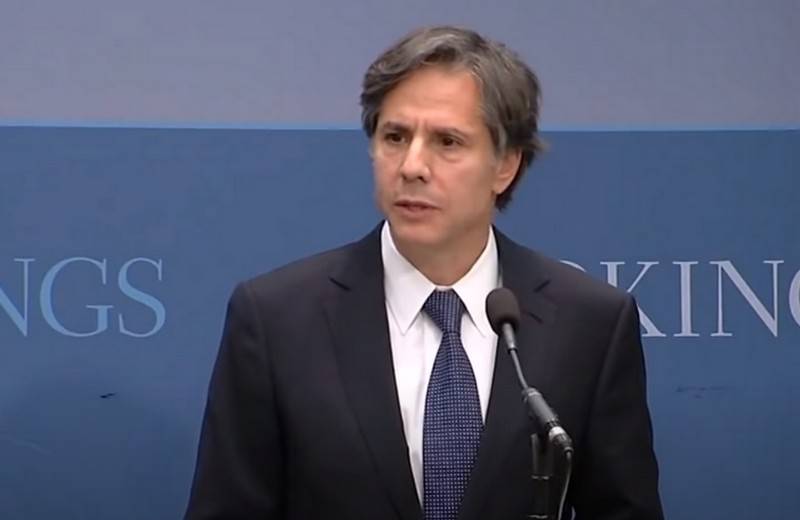 The United States may reconsider its security assistance to Azerbaijan in light of the latest military action in Nagorno-Karabakh. This was stated by the candidate for the post of Secretary of State in the administration of Joe Biden Anthony Blinken.
Blinken supported the provision of financial assistance to Armenia to maintain its security and overcome the humanitarian crisis in Nagorno-Karabakh. Funds can be allocated to help "in the area of ​​security and to strengthen democratic governance and promote economic growth." At the same time, the United States will revise its assistance to Azerbaijan.
In light of the recent outbreak of hostilities in Nagorno-Karabakh, our administration will review our security assistance to Azerbaijan (...) if circumstances warrant, the Biden-Harris administration will be prepared to suspend the exemption from Section 907 of the Freedom Support Act
Blinken said.
Recall that Section 907 of the US Freedom Support Act prohibits any kind of direct US assistance to the Azerbaijani government.
At the same time, according to Blinken, the United States intends to finally settle the Nagorno-Karabakh conflict and prevent a new war. Washington will "promote a lasting peace" reflecting the interests of Armenians, not just "Aliyev, Erdogan and Putin."
The President said the United States must lead diplomatic efforts to find a lasting solution to the conflict, working with our European partners, and must seek international humanitarian assistance to end the suffering. If confirmed, I will intensify US engagement in the search for a definitive solution to the Nagorno-Karabakh conflict that protects the security of Nagorno-Karabakh and helps prevent a resumption of war
- added the likely head of the American State Department.