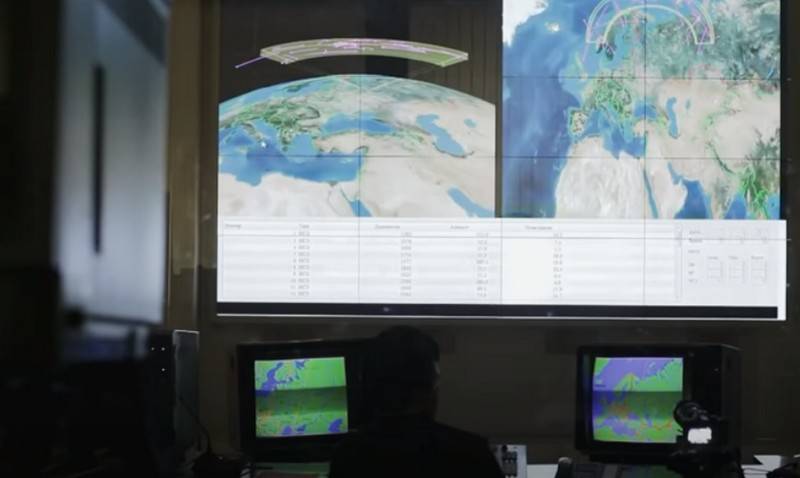 Moscow's missile defense system has received a new command and control center. Major General Sergei Grabchuk, commander of the anti-missile defense unit of the Aerospace Forces, spoke about this in an interview with the Krasnaya Zvezda newspaper.
The new command post of the missile defense system, which has undergone modernization, has already been tested in cooperation with the launch positions, which were also modernized in the course of work. The basis of the new item is a domestic computer system based on the Elbrus-90S complex.
As a result of replacing the existing computer system based on the Elbrus-2 computer complex with a new one, the speed of operation has increased to almost hundreds of billions of operations per second. Power consumption will be significantly reduced - 40 times. The area of ​​equipment and equipment will be reduced by four times
- said Grabchuk, adding that the recovery time of the command and control center was significantly reduced due to the multiple redundancy of the computer complex.
The modernization of the Don-2N radar station in the Moscow region has also been completed; the station is preparing to undergo the necessary tests. The station is the main element of Moscow's missile defense system, it is capable of detecting the warhead of an ICBM at a range of 3,7 km, and an altitude of 40 km.
According to the commander of the formation, Moscow's missile defense system is capable of protecting the city from all types of warheads with a probability close to 100%.
Currently, the capital's air defense system is undergoing deep modernization without being removed from combat duty.
The transition to a modern element base is underway, high-performance specialized electronic computing facilities are being commissioned, new weapons are being supplied
- added Grabchuk.