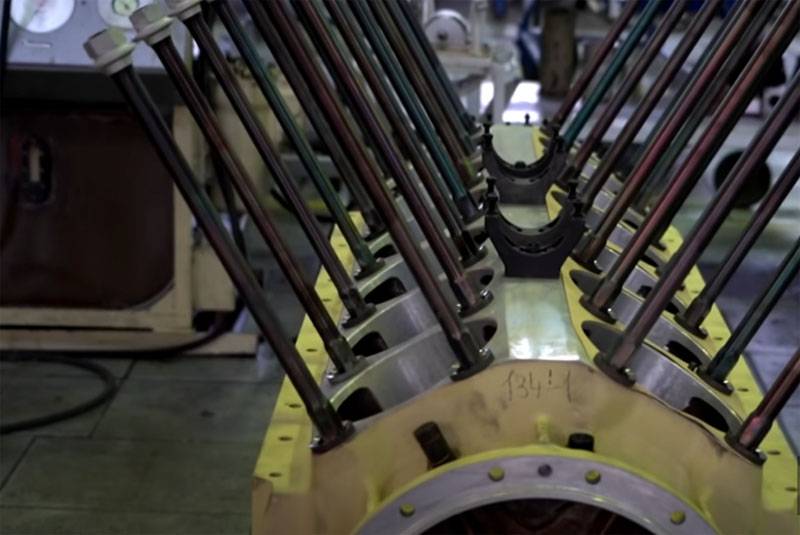 The problem of sanctions pressure and geopolitical insinuations unexpectedly came out as a positive factor for the development of Russian
fleet
... The fact is that for some time now Russia has stopped buying ship power plants (gas turbine) in Ukraine and has focused on its own production. Thus, import substitution took place in a strategically important industry, to which the marine engine building rightly belongs.
Today, the Russian Navy is provided with several powerplant options. These are the mentioned gas turbines, as well as diesel and nuclear. Each of these power plants has its own purpose, its own tasks. In some cases, their combination is used on warships. For example, diesel engines provide a low speed of the ship, and gas turbine - "afterburner speed", special options for maneuvering.
Among the actively used diesel power plants for Russian ships and vessels are various D49 options. The newest Russian multipurpose corvette Aldar Tsydenzhapov uses four 16D49 engines.
Nuclear power plants give speed to missile cruisers, nuclear submarines, icebreakers.
Details about Russian ship engines and propellers are presented in the issue of "Military Acceptance" on the "Zvezda" TV channel: