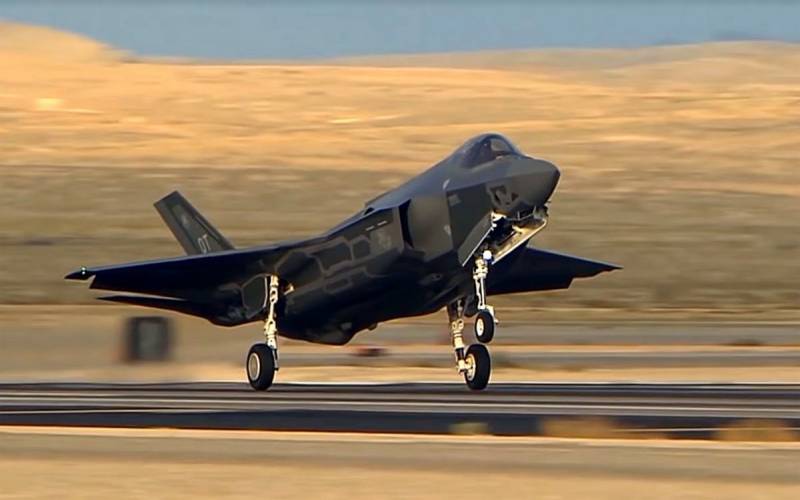 Countries that have acquired or are hoping to acquire F-35 fighters from the United States must have taken notice of the publication that appeared on the Pentagon's official website on January 14. The Internet portal of the US Department of Defense published a transcript of Christopher Miller, then acting Secretary of Defense of the United States.
Chris Miller (Trump's head of the Pentagon) recounts his conversation with a military pilot, asking him which plane he flies. The pilot replied that he was piloting an F-35 fighter and added that "this is an incredible aircraft." Further in the published transcript follows the answer of the acting head of the Pentagon.
According to the data provided on the website of the US military department, Christopher Miller asked the pilot to specify.
In the Pentagon text, it sounds like this:
He said: (flies) an F-35. Me: I think it's just ... And he (the pilot) laughed. And I said: Well, seriously ... tell me about him. There was something about the ability to restrain, what other words, about the fifth generation. I said that this is an investment for an ability that we shouldn't use.
Further, Chris Miller added that in a conversation with the pilot, words were said that the United States needs to invest in sixth generation fighters. Also, the F-35 was called a "monster".
From the transcripts:
We've created a monster. Yes, you yourself know that.
Earlier, the F-35 fighter had hundreds of flaws and flaws. Against vibrations in the cab during use
aviation
guns to problems with providing the pilot with oxygen. According to some reports, it was because of problems with oxygen that a Japanese Air Force pilot died - then his F-35 fell into the sea.
Recall that now General Lloyd Austin ascends to the post of head of the Pentagon. His candidacy was approved by Congress.