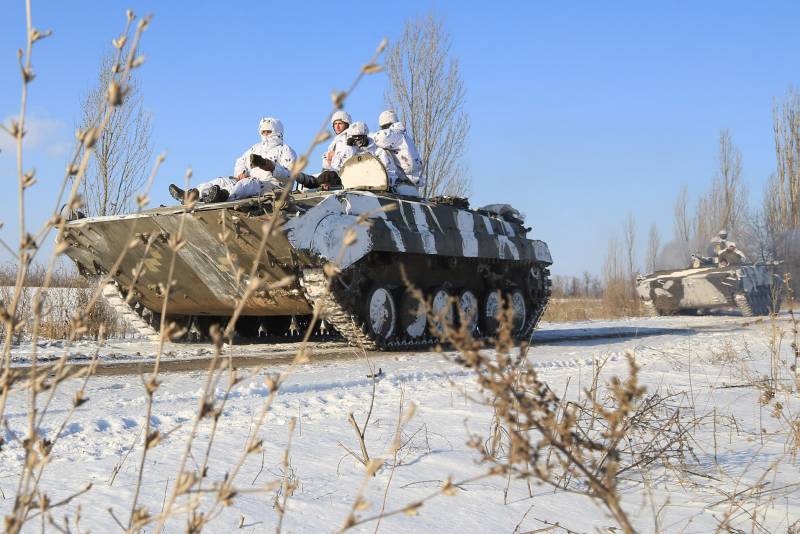 In the past few days, the situation on the line of demarcation of the sides in the Donbas has significantly worsened. Kiev is going to attract the attention of the new administration of the United States of America and for this it is taking measures that, in principle, are familiar to it. We are talking about provocations.
The shelling of the western suburbs of Donetsk was one of the manifestations of the activation of the Armed Forces. In particular, the Ukrainian security forces fired at the village of Staromikhaylovka, violating the ceasefire agreement. For shelling, several types were used
weapons
, including grenade launchers and mortars. These actions by the Ukrainian side led to damage to residential buildings and infrastructure.
The representative of the DPR in the Joint Center for Control and Coordination of the Ceasefire, Ruslan Yakubov, called the actions of the Ukrainian security forces an open provocation and called on Kiev to investigate the use of weapons and punish those responsible.
This appeal to the Ukrainian side, of course, will hang in the air, since Kiev has not carried out any investigations and is not going to do so. Moreover, Ukraine's provocations continued.
In particular, it became known about the equipment of the positions of the Armed Forces of Ukraine in the area of ​​the village of Shumy (near Gorlovka). At the same time, the Ukrainian side uses civilian vehicles related to public utilities for the supply of construction materials. The people's militia of the DPR notes that the equipment of positions is carried out in the interests of the 503rd battalion of the marines.
In the meantime, new attempts to make forays into the areas of responsibility of the NM DNR by the Ukrainian Armed Forces have shown themselves. In particular, we are talking about an attempt to conduct a sabotage operation by Ukrainian marines from among the grouping of the so-called "Joint Forces Operation".
Now the Ukrainian side accuses NM DNR of having suffered losses "from sniper fire." One Marine killed.
Against this background, the movement of armored vehicles and personnel of the Ukrainian troops in the Donbas was observed.
The activation of the Armed Forces along the line of contact, the growing number of provocations clearly aims to draw attention to the situation on the part of the new US President Joe Biden. Apparently, in Kiev they believe that this person is again actualizing the "Ukrainian direction". And this is quite possible, given that Biden needs to divert American attention from domestic problems.