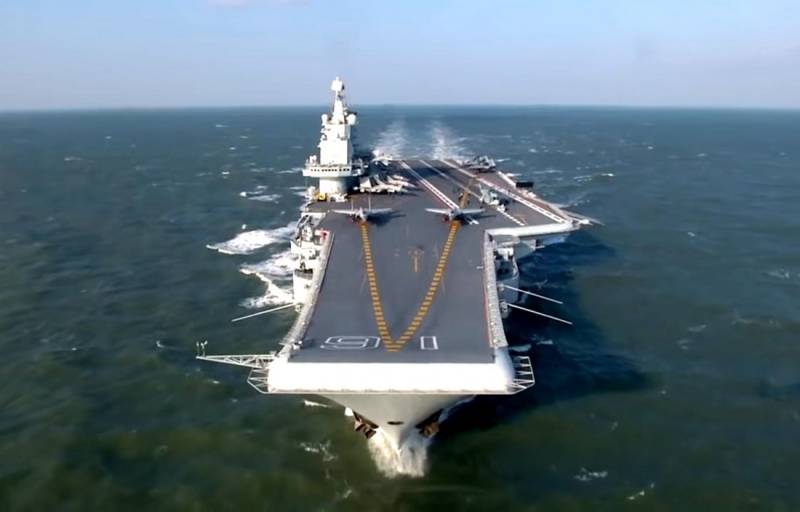 In 1976, the admiral
fleet
USSR Sergei Gorshkov published his vision of the Soviet naval strategy under the title "Sea Power of the State." This book is an argument in favor of building up naval power in all its dimensions: military, political, economic and scientific. The new strategy was supposed to change the deeply continental outlook of the state leadership, which viewed the fleet as a subordinate service, used mainly to protect the country's sea flanks.
According to the Australian analytical resource ASPI, in fact, Gorshkov's book has become a guide to action for China in building its new fleet.
Admiral Gorshkov noted that the Soviet Union should be a leader in the development of the world's oceans; it is necessary to engage in the development of fishing, trade and production of offshore minerals, scientific research, which will require the creation of military, merchant and research fleets. Comprehensive adherence to this approach will allow the USSR to enter the world ocean, balance its positions with its opponents and ultimately defeat the "imperialists". As the main "shock
weapons
Fleet Gorshkov considered nuclear missiles and the export of socialism.
The Gorshkov project failed mainly because he, along with other Soviet military ambitions, made excessive demands on an already overloaded industrial base.
- says the ASPI pages.
At the same time, the PRC does not suffer from similar problems with the economy. Under these conditions, Gorshkov's ideas are a ready-made template for the sea expansion of mainland China, for "conquering" the world's oceans. Against the background of the creation of a huge fleet, Beijing is actively conquering the world's oceans. Its fishing fleets roam the entire globe, the country's merchant fleet has entangled the entire planet, scientific research and reconnaissance units operate around the world, including Antarctica and the Arctic.
China went to sea, and the power of its navy provides some clues on how it was achieved
- concludes the edition.