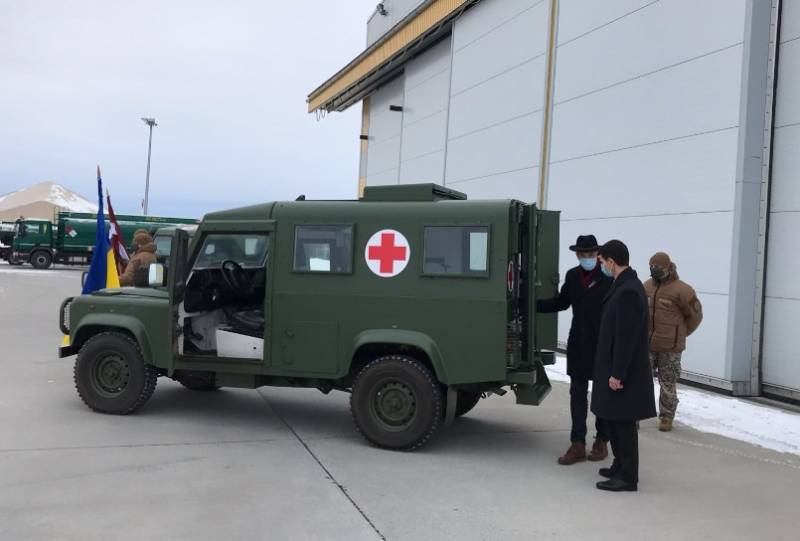 In the Latvian city of Lielvarde, Latvia donated British off-road vehicles developed in the late 1940s to representatives of the Armed Forces of Ukraine. We are talking about Land Rover Defender cars, which have been produced since 1948.
The fact that Ukraine received this kind of assistance from NATO was announced by the Latvian Defense Ministry.
The ceremony of handing over the cars was attended by the head of the defense department of this Baltic country Artis Pabriks, the Ambassador of Ukraine in Riga Alexander Mishchenko and other officials.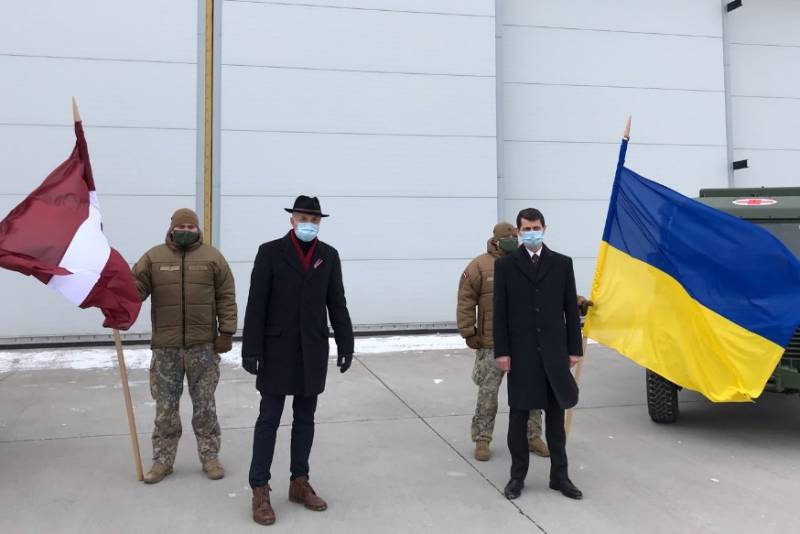 7 lightly armored SUVs will enter service with the Armed Forces of Ukraine, where they will be used as medical vehicles.
The message from the Latvian Ministry of Defense says that the transfer of vehicles confirms "Riga's support for Ukraine's movement towards integration into European society."
The model, handed over to the Ukrainian military, was developed for the British military, which was involved in the suppression of unrest in Northern Ireland.
Latvia has been actively providing assistance to the Ukrainian armed forces almost from the very beginning of the conflict in Donbass. At the same time, in Ukraine itself, citizens are wondering, where does more than 5% of GDP allocated to the army and navy go, if the Ministry of Defense constantly hopes for outside help, including help with not new cars? ..