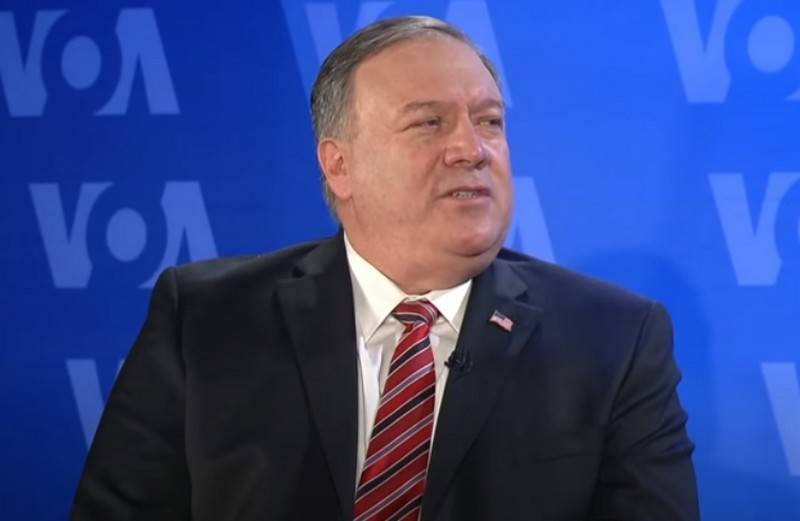 China has imposed sanctions against ex-Secretary of State Mike Pompeo and 27 other officials from the administration of former US President Donald Trump. Reported by CNN.
Beijing announced the imposition of restrictions on members of the Donald Trump administration immediately after the inauguration of the new US President Joe Biden. The Chinese Foreign Ministry in a statement accused Mike Pompeo and the other 27 officials of "bias and hatred towards China," undermining relations between Washington and Beijing, and called them "anti-Chinese politicians."
They planned, promoted and carried out a series of insane steps that constituted serious interference in China's internal affairs and undermined its interests, which offended the Chinese people and severely undermined Sino-American relations.
- said in a statement.
The list, in addition to the ex-head of the State Department Mike Pompeo, also included ex-advisers on trade issues Peter Navarro and national security Robert O'Brien, former O'Brien's deputy Matt Pottinger, ex-Minister of Health Alex Azar and ex-US Ambassador to the United Nations Kelly Craft. Also on the list were Trump's former top aide Steve Bannon and ex-national security adviser John Bolton.
All on the list, as well as their close relatives, are prohibited from entering mainland China, Hong Kong and Macau. In addition, companies and institutions associated with these individuals are prohibited from doing business with China.
Recall that the Donald Trump administration called China the main adversary of the United States, and the head of the State Department, Mike Pompeo, has repeatedly stated about the "danger of the Chinese Communist Party" and accused Beijing of the spread of the coronavirus.