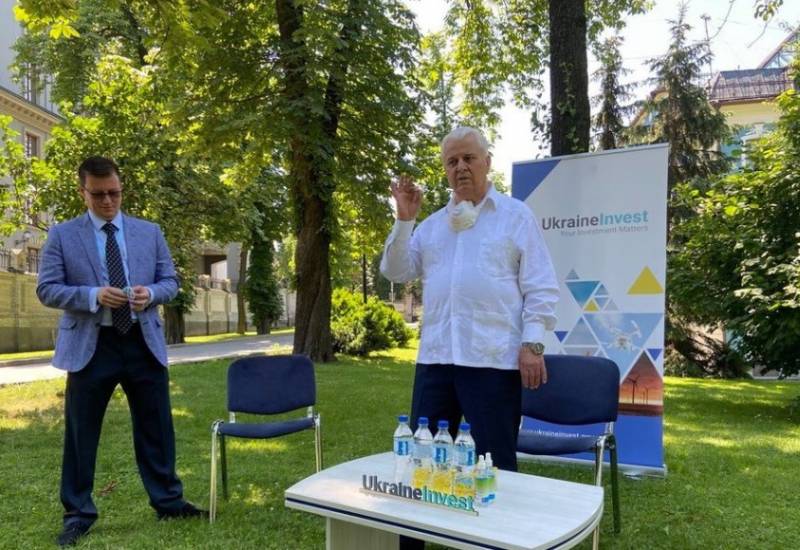 The head of the Ukrainian delegation to the Trilateral Contact Group (TCG) and the former president of the country, Leonid Kravchuk, spoke on the issue of the use of force to resolve the Donbas problem. He believes that the return of Donbass is possible only through diplomatic and political methods.
This opinion Kravchuk expressed in a commentary to the publication "RBC-Ukraine".
The ex-president said that at the moment Ukraine is not able to regain control of the lost territories in the Donbass, as it is not yet ready for this.
I am not raising the issue of returning territories by military means. At least in the near future.
- said Kravchuk.
In addition to politics and diplomacy, the former Ukrainian president considers the anti-Russian sanctions imposed by the West to be another effective tool for solving the problem. Kravchuk believes that Russia, in his opinion, is an aggressor, and it should not feel impunity for its "aggressive" actions, for which it should answer to Kiev.
The head of the Ukrainian delegation to the TCG also spoke on the air
NSN
, where he spoke in favor of holding bilateral talks on the Donbass between Ukrainian President Volodymyr Zelenskyy and Russian leader Vladimir Putin.
It should be noted that Kravchuk constantly declares about "possible ways of solving the problem of Donbass." However, the Ukrainian authorities, judging by the way events are developing, are quite satisfied with the current state of affairs.