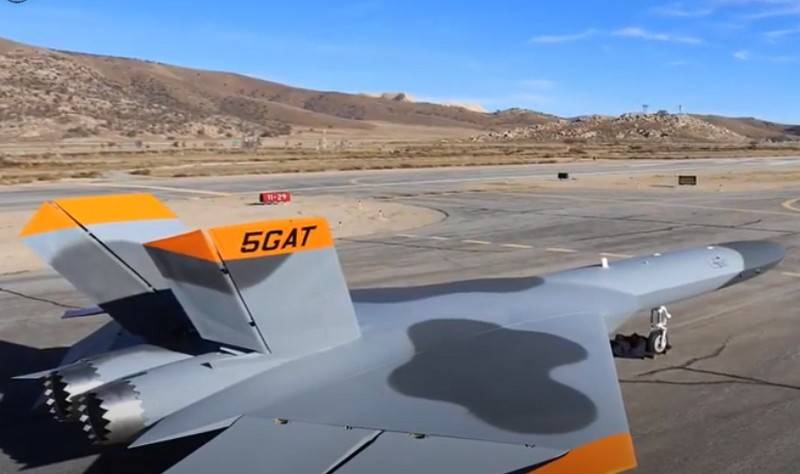 The Pentagon has confirmed the loss of the first flight prototype of a promising 5GAT (5th Generation Aerial Target) air target simulating fifth-generation aircraft. The 5GAT drone crashed during its maiden flight, Jane's reports, citing a report from the Pentagon's Office of Operational Test and Evaluation.
The details of the incident were not disclosed, it is known that the incident occurred back in October 2020, when the first flight tests of the unmanned target began. According to the terms of the contract, the American company Sierra Technical Services, developing the target, had to assemble only two 5GAT prototypes. Thus, one of them was lost at the end of October last year.
In late September 2020, Sierra Technical Services conducted ground tests of an aerial target at the US Army Michael Proving Grounds in Utah. During ground tests, the operation of all onboard 5GAT systems was checked, after which the drone completed 24 runs around the airfield, including nine at a speed close to the takeoff speed. After that, the company planned to start flight tests. At what stage the developers are now are not reported.
The 5GAT aerial target is designed as a twin-engine aircraft with jet propulsion systems. The aircraft received a diamond-shaped wing in plan and two keels deflected to the sides. The target airframe is 95 percent made of composite materials. Length - 12,2 meters, wingspan - 7,3 meters. Max. takeoff weight - 4,4 tons. Max. flight altitude - 13,7 thousand meters, speed - up to 0,95 Mach numbers. The flight duration is 1,5 hours.
The US Air Force plans to use 5GAT to train fighter pilots and air defense crews.