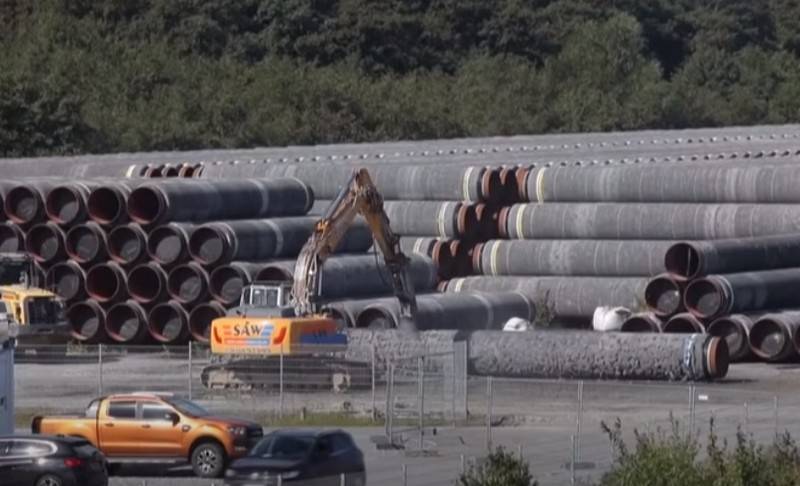 The European Parliament demands from the European Union a complete halt to the construction of the Nord Stream-2 gas pipeline due to the arrest of Alexei Navalny, a draft resolution has already been prepared. This is reported by the German weekly Spiegel.
The European Parliament has prepared a resolution in which it requires the EU countries to immediately stop the construction of Nord Stream 2. The reason for this is the arrest of Russian opposition leader Alexei Navalny. In addition, the resolution contains a number of recommendations. In particular, it is proposed to impose sanctions against individuals and legal entities involved in the "arrest of Navalny."
MEPs plan to consider and adopt the resolution today, January 21, 2021, but even if it is adopted, the EU is not obliged to comply with the provisions of the document. The point is that all resolutions of the European Parliament are of a recommendatory nature and are not binding. At the same time, in order to "immediately stop" the construction of the pipeline and impose sanctions, the consent of all 27 EU members is required.
Earlier, the EU High Representative for Foreign and Security Policy Josep Borrell said that the European Union cannot stop the construction of the Nord Stream 2 gas pipeline, since its construction is being carried out by private companies.
Recall that Navalny, who had been previously put on the wanted list, was detained at Sheremetyevo airport after arriving from Berlin. The Khimki court in Moscow left him in custody for 30 days, until February 15.