Special Operations Forces of the Armed Forces of Ukraine conducted exercises to practice the actions of servicemen in water at low temperatures. This was reported by the press service of the SSO Armed Forces
The training sessions with the MTR servicemen were divided into two parts: theoretical and practical. In the first part, the Ukrainian servicemen listened to the rules of behavior on ice, what situations can happen on water bodies, as well as the procedure for action if they get into the water.
In the second part of the lesson, the commandos worked out the acquired knowledge. It is emphasized that the exercises were performed with a complete set of field equipment. The practice of actions was carried out both alone and in twos and threes.
The main focus was on ways to get out of the hole on your own, as well as ways to keep warm in order to prevent hypothermia. They also practiced the provision of first aid in the field to those who got into the water at low temperatures.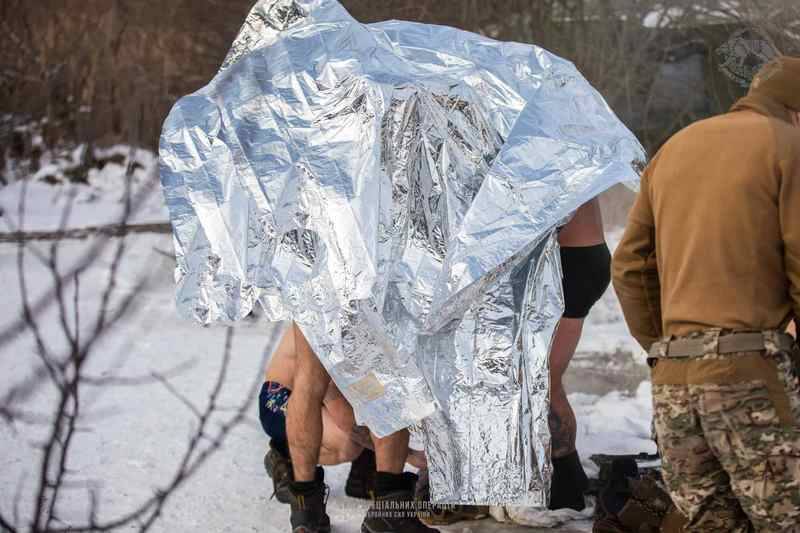 As explained in the MTR, the soldiers of the special forces worked out the situations in which they may find themselves when performing a combat mission on the territory of the enemy.
(...) when for many Ukrainians the severe cold brought only discomfort - the units of the MTR of Ukraine used the weather changes to their advantage and once again proved their readiness to perform tasks as intended in any conditions
- emphasized in the press service of the MTR of the Armed Forces.