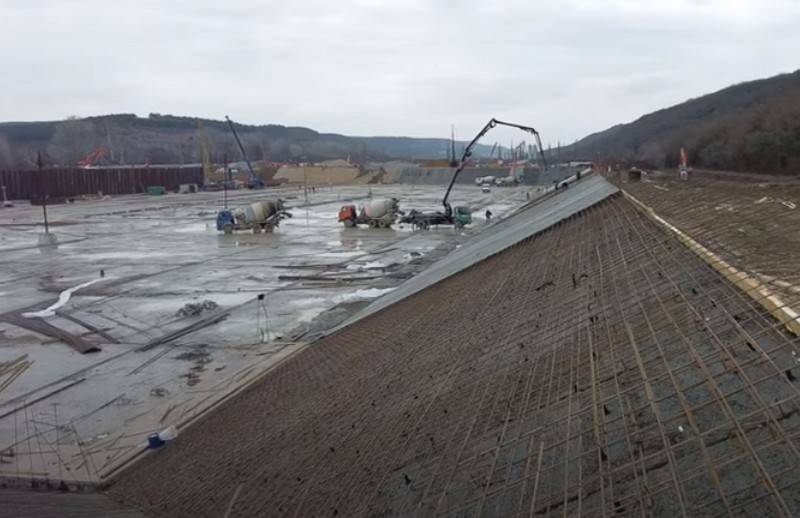 The Ministry of Defense will complete the construction of a water intake on the Belbek River by March 1, 2021. This is stated in the message of the military department.
The military builders plan to complete the entire complex of works at the water intake, which is being built to provide fresh water to Sevastopol, in February this year. Work at the facility takes place in three shifts, 450 people and 160 pieces of equipment are involved. At the moment, the readiness of the facility is estimated at 80%.
The full range of works will be completed by March 1, 2021. The commissioning of the facility will allow to supply 50 thousand cubic meters of fresh water per day to supply Sevastopol
- declared in the Ministry of Defense.
In December, the military department completed work on the construction of a water conduit to supply water to Sevastopol. It took 68 days to build. During this time, 10 thousand meters of pipes were laid connecting the Kadykovskoye reservoir and the Chernaya River. A powerful floating fully automated pumping station has been installed, which raises water to a height of 105 meters and sends it into the river. The capacity of the water conduit is 15 thousand cubic meters of water per day.
This water conduit will help Sevastopol to hold out until the water intake on the Belbek River is put into operation, which will allow supplying up to 50 thousand cubic meters of fresh water per day. The new facility will include a storage pool with a capacity of 150 thousand cubic meters, a drainage system, a water metering unit, a linear water conduit, as well as other related engineering infrastructure.