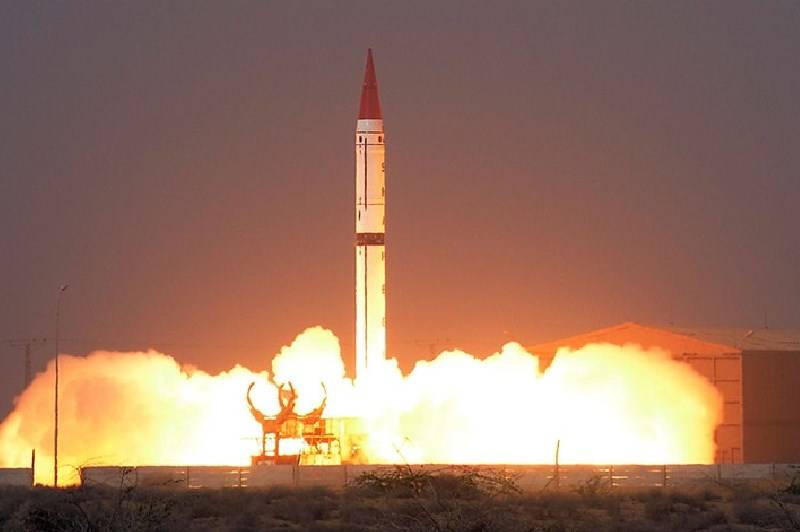 Pakistan yesterday tested a Shaheen-III ballistic missile with a range of 2750 kilometers, capable of carrying a nuclear warhead. The tests of this rocket were successful.
This was reported by the press service of the Pakistani military department.
The purpose of the launch of the medium-range missile was to re-check its technical and design parameters. This is the second test of this
weapons
... The first ones took place in 2015.
The target, which the missile struck, was located in the Arabian Sea. The head of the Pakistan Chiefs of Staff, General Nadim Raza, personally attended the flight tests. He stated that the purpose of the country's strategic potential is to contain any aggression against its sovereignty.
Scientists and representatives of the Pakistani Armed Forces accepted congratulations on the successful tests from President Asrif Alvi and Prime Minister Imran Khan.
A press release from the Ministry of Defense did not indicate whether the missile was capable of carrying a nuclear charge, but the Pakistani military had previously stated this.
Pakistan's development of nuclear missile weapons is primarily aimed at countering the armed forces of India. Like Pakistan, this country is also actively arming and regularly conducting missile tests.