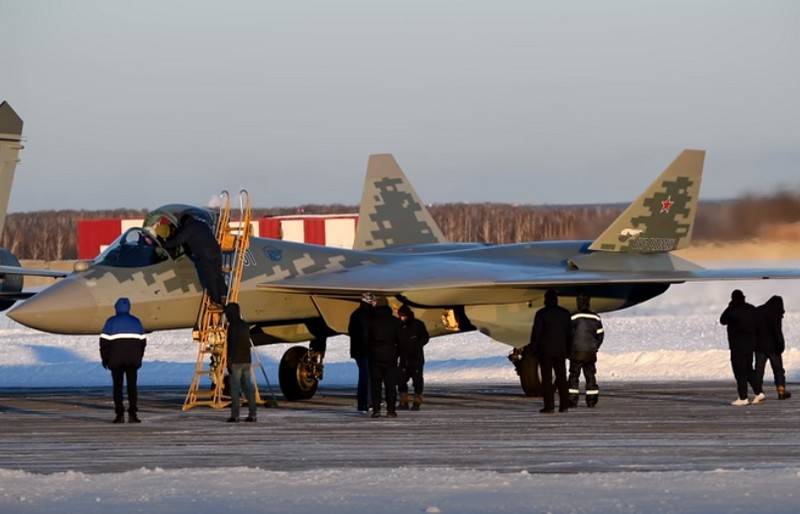 The first serial fighter of the fifth generation, the Su-57, was transferred to the aviation regiment of the Southern Military District. This is stated in the message of the government of the Khabarovsk Territory.
According to the report, the first Su-57 has already entered one of the
aviation
parts of the southern military district, which is not specifically mentioned. At the end of December last year, it was unofficially reported (citing sources) that the aircraft had arrived at the State Flight Test Center (GLITs) in Akhtubinsk for testing, after which it would be transferred to the combat unit.
The message also says that the Komsomolsk-on-Amur Aviation Plant will transfer four more serial Su-2021s to the Russian Aerospace Forces in 57.
Five multifunctional fighters of the fifth generation Su-57 will be handed over by the Komsomolsk-on-Amur Aviation Plant (KnAAZ) to the Russian Armed Forces this year. The first plane has already entered one of the aviation regiments of the Southern Military District
- stated at the enterprise.
Note that the first serial Su-57 is de facto the second aircraft from the pilot batch for two fighters. The first Su-57 crashed on December 24, 2019 during a test flight.
At the collegium of the military department, Defense Minister Sergei Shoigu said that the Russian Aerospace Forces will receive 2024 fifth-generation SU-22 fighters by the end of 57. In total, by 2027, the Ministry of Defense will receive 76 aircraft, which are manufactured by KnAAZ under a contract signed in 2019.