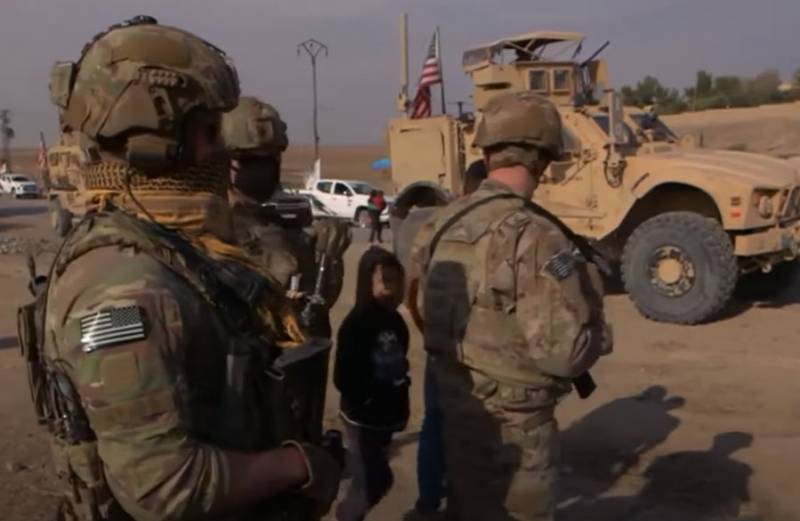 It became known that in the last days of Donald Trump's tenure as Supreme Commander of the US Army, an order was given to transfer a US military unit from Iraq to neighboring Syria.
In particular, it is reported that about two hundred American soldiers and officers left military bases on Iraqi territory a few days ago and crossed the border of the Syrian Arab Republic in that section of it, which is controlled by the Kurdish administration.
While some sources report a partly land, partly air airlift of the US military, others say that the airlift was carried out exclusively by means of
aviation
... The places to which the American soldiers were taken have also been named.
The reports say that US military personnel were taken to oil and gas fields in the Syrian provinces of Haseke and Deir ez-Zor by helicopter. Part of the contingent settles near the El-Omar oil field, and part - near the gas field in the east of Deir ez-Zor. This deposit is called "Koniko".
Meanwhile, reports are coming from Syria about intensive flights of military aircraft in the area of ​​the city of Al-Shaddadi in the north-east of the country. It is assumed that it could be the American aviation, which covered the transfer of its troops from Iraq to Syria - closer to Syrian oil.
Thus, the American troops, which have not been fighting terrorism in Syria for a long time (if they ever did it there at all), settled in the oil and gas territories, where they almost completely control the production and sale of hydrocarbons. The lion's share of these sales goes to the United States. And this is a blatant robbery of the resources of an independent state. Will this issue ever be raised within the UN Security Council?