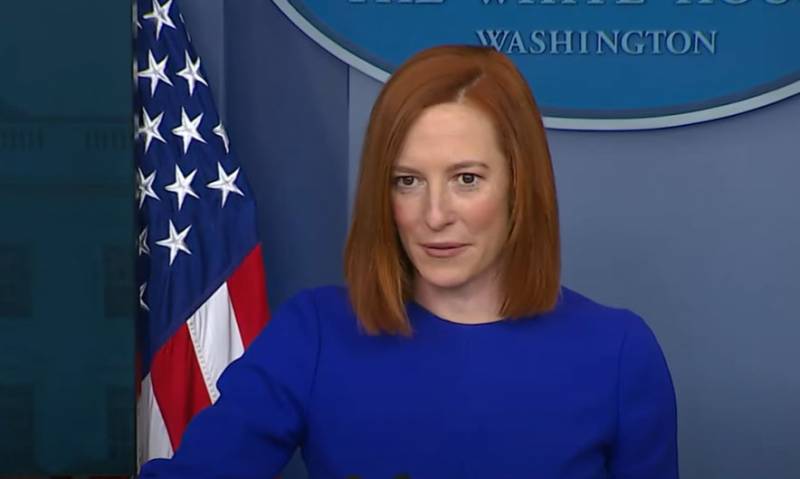 The first steps and the first statements by representatives of the new US administration have been made. Joseph Biden, who took office the day before, began by immediately repealing several decrees of Donald Trump. Biden returned the United States to the World Health Organization as well as the Paris Climate Agreement. In addition, the 46th President of the United States ordered to stop the construction of the wall on the border with Mexico and lifted the ban on entry to the United States for citizens of a number of Muslim countries.
According to Biden, against the backdrop of the pandemic and climate problems, the United States "cannot afford to leave these problems without attention and resolution."
The first speech of Jen Psaki took place, which, as you know, even before Biden's inauguration, was declared a member of his (at that time, future) administration. She took over as spokesman for the White House and gave the first briefing.
Psaki's statement from the category "you can't imagine it on purpose":
Mr. President invited me to work in this position. He and I exchanged views on the work and came to the conclusion that it is necessary to return the truth to the briefing room.
According to Jen Psaki, "the main thing is to restore American confidence."
Thus, the lady who took office of the White House press secretary is trying to declare that at one time during the briefings she spoke exclusively the truth from the rostrum? About "Rostov mountains" and about "pumping gas through Ukraine from west to east" ...
As noted by users on social networks:
She's back, now the briefings will be even funnier.