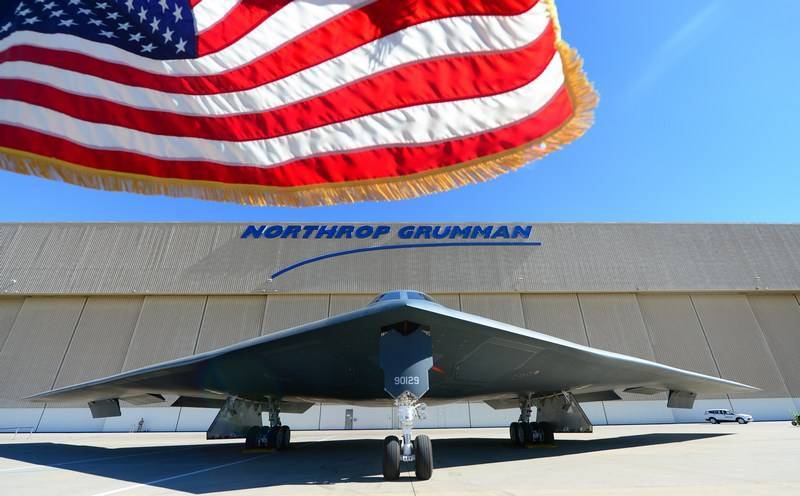 Northrop Grumman, which is developing the promising American strategic bomber B-21 Raider, has postponed the aircraft's first flight, moving them to 2022. Reported by Defense News.
According to the head of the United States Air Force's Accelerated Development Directorate, Randall Wyden, the decision to postpone the first flight of the B-21 was made jointly by the Air Force and Northrop Grumman. The reason for this was, first of all, delays in the supply of spare parts caused by the coronavirus pandemic.
Thus, the start of flights of the new American strategist, originally scheduled for December 2021, is postponed to mid-2022.
The company is currently assembling the first two bomber samples, one of which will go to bench tests, and the second to flight tests.
The B-21 Raider has been in development for the US Air Force since 2015, when Northrop Grumman was awarded a contract to build it. The new bomber is based on the flying wing design. Its exact dimensions have not yet been disclosed, but it is known that it will be smaller than the American "strategist" B-2.
The US Air Force stressed that starting from the first flight model, the aircraft will receive systems and software for delivering nuclear strikes. However, in the first few years of service, the aircraft will not be certified for the transport and use of strategic
weapons
.
The United States Air Force Command expects the first B-21 Raider bombers to go into service in the middle of the 2020's. According to the available information, it is planned to purchase at least one hundred new aircraft, which should gradually replace the outdated strategic bombers B-52 Stratofortress and B-2 Spirit.