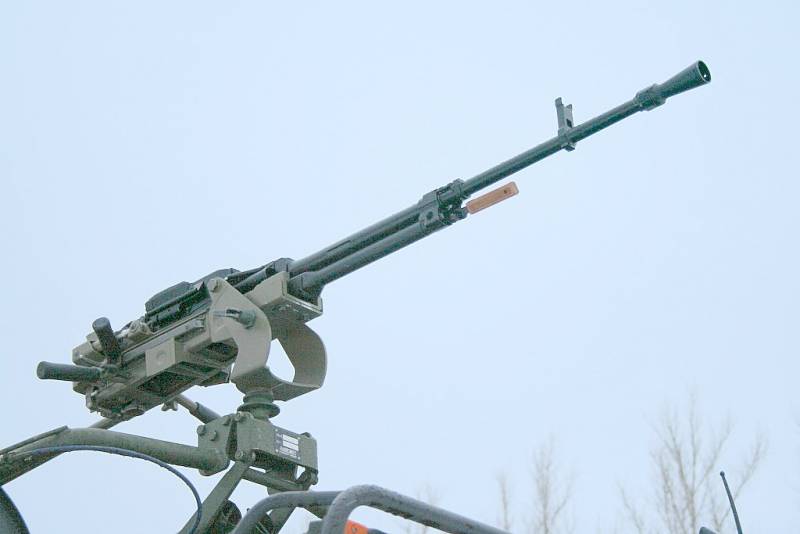 The new version of the KT-12,7 machine gun, created by the Ukrainian enterprise PJSC Mayak Plant, was designed according to Western standards in cooperation with leading foreign manufacturers. it
weapon
is a modernization of the well-known Soviet heavy machine gun NSVT (NSV 12,7 "Utes"), on which the company worked all last year.
This is reported by the Ukrainian edition of Defense Express.
Thus, Ukrainian gunsmiths made a Soviet 12,7 mm machine gun, as it were, according to modern Western standards.
It incorporated all the improvements introduced on the newer Utes machine gun relative to the first version of the NSVT machine gun, and plus our understanding of how to facilitate, how to improve and what alloys to use to increase the service life.
- said the chief designer of the Mayak plant, Alexander Gordeev.
He also added that representatives of Bartlein Barrels Inc. took part in the development together with Ukrainian gunsmiths. from the USA and ARS Ballistics from the UK.
Our fundamental difference from the Russian version is the precision machine-gun barrel from the Bartlein company.
- noted Gordeev.
In Ukraine, they also announced the upcoming tests of a new large-caliber machine gun, which will take place in February. After that, it will be launched into mass production and put into service with the Armed Forces of Ukraine.