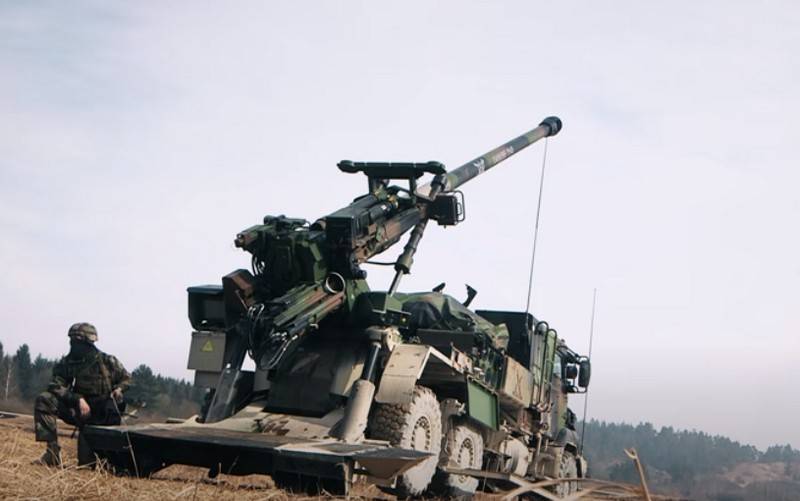 The French company Nexter Group has conducted the first tests of the new 155-mm Katana artillery guided projectile. This was reported on the company's website.
According to the report, the tests were carried out in Sweden between December 7-11, 2020, but the company released a press release just now, stating that the shooting was considered successful.
The CAESAR ACS was used as a launcher when firing a KATANA projectile. Following the results of the shooting, the company announced confirmation of the projectile's maneuverability. At what range the firing was carried out is not reported, the main topic of these tests was the confirmation of the ability to control the projectile in flight. Coordinate shooting will take place in the next stage in 2021.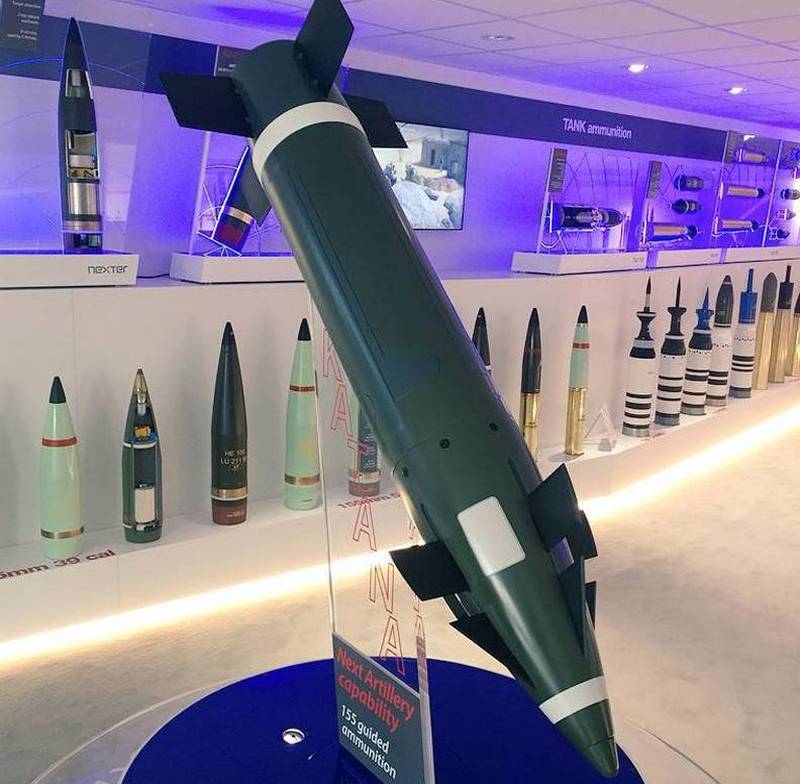 According to Dominique Guillet, director of the Ammunition of the Nexter Group, the new projectile can be adjusted during flight, which will increase the firing range compared to a purely ballistic trajectory.
For the first time, Nexter Group presented the 155-mm guided missile KATANA at the Eurosatory 2018 exhibition. According to the developers, this projectile can be used by all 155-mm artillery systems. The ammunition has a multi-mode fuse, configurable to be triggered by hitting the target directly, at some distance from the target, or with a delay after penetrating the target.
Guidance is provided by the combined use of GNSS, an inertial system and a semi-active laser control system.
Serial production of shells is scheduled for 2023.